The host of the program "Military Acceptance" on the channel "Star" Alexei Egorov showed the general public a unique "number", made by the latest Russian
a tank
T-14 Armata. No one had seen this before.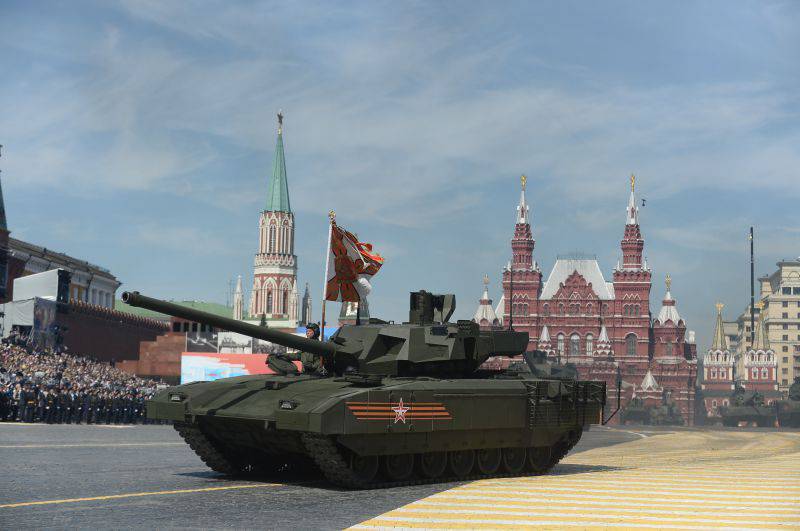 Having accelerated to approximately 40 km / h, the Armata rotates the turret confidently and smoothly by 360 degrees. Naturally, this speed is not the limit for the armored vehicle, it can go faster, however, it is still unknown how much, since this characteristic is still classified.
However, as noted in the material, those who attended the Victory Parade on the Red Square in Moscow know that after it the equipment needs to go to Vasilyevsky Spusk, and there the cars have to accelerate to almost 100 km / h in order not to disturb the harmony of the rows.