Genetics suggest that the haplogroup of the Slavs R1a, the German haplogroup R1b - this means that we are not so distant relatives, and let me, as a second cousin, ask you:
What are you doing ??? !!!!!!!
Here I look at you, and gradually turn into a plant of the cabbage family, which, as we know, radishes are not sweeter.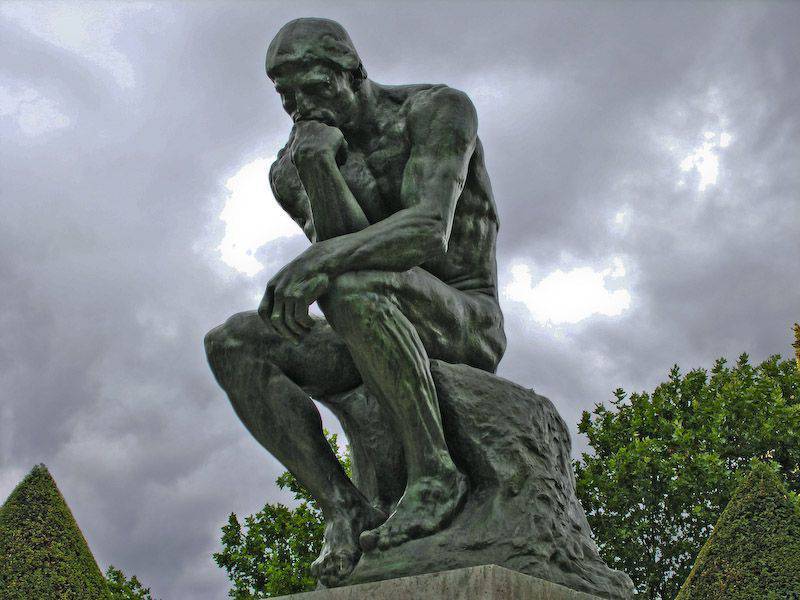 On the one hand, realizing that the influence of each of you individually on Mrs. Merkel is insignificant, but the problem must be solved! Take a cue from your other second cousins. Smaydante there, that is .... Who does not jump, that Arab ... No, not an option. But something still needs to be changed. Or maybe someone. But better than someone, and then ... Well, you know.
In short, quite briefly: emigration should be reduced to zero. You did not ask why Padania wants to secede from Italy? What kind of sweet life can you give up 65% of your territory? More like a step of despair. So, now, if possible, rounding sharp corners, I will try to describe this tsutswang to you. Increased numbering = increasing problems.
1.Act.
Deport ALL (including those who have come to you over the past 30 years from Africa and the Middle East) to the Greek islands. Well, for example, in Lesbos. The Greeks still owe you, even though you have written off a debt (and you still have to).
Expenses.
So: the cost - feeding + protection of the island along the perimeter + deportation to the homeland of the ancestors after everything is settled.
Negative.
You'll have to stock up on earplugs in order not to hear the screech of overseas curators.
We'll have to fork out for special elections of the Bundeskanzler.
And at first, look after the new Chancellor, otherwise he will sign the Chancellor's Act out of habit, and write it all - "gone." All this audience from Lesbos is again with you ...
Positive.
The problem is solved.
In carrying out this item, charges will be poured on you: they say "Nazis", and so on. Here you have a counter argument, write it down. Nazis - this is if you have them under the root (on your own or on their territory). And if you translate to Lesbos for full board? The term does not fit. Overseas, of course, will gondet, chat, but then calm down. Well, how do you like this? The rest is worse! Well, let's go further down.
2.Act.
Cut benefits, social programs, no freebies.
Expenses.
Yes, actually, no. Frankly speaking - savings! And leave everything for ten years.
Negative.
It will be necessary with his students and pensioners to explain (under a non-disclosure subscription), well, suffer ...
Positive.
The problem is solved.
Know this song?
Migratory birds fly in the autumn distance blue,
They fly to hot countries, and I stay with you.
And I stay with you, my dear country forever!
I do not need a Turkish coast and I do not need Africa.
ABOUT!!!
Straight is not a song, but a guide! Got it?
All those who came for the "freebie", right in the text of the song, with one single difference: the route. Most likely, migratory birds will fly to the Netherlands, Sweden, etc.
Just do not forget to take all the migrants with a pencil. Approximately how bird ornithologists ring. Well, and those that remained, therefore, were not "migratory", but quite sedentary birds. So, really, they fled from the war, they are ready to work, even to assimilate.
On this point, another clarification: the reduction of social (and so forth) you can not avoid. That is, it (reduction) will be, that's how God is holy! But the "medicine" this method will cease to be in a year, maximum two. How much time does your bureaucrats need to distribute citizenship?
3.Act.
Pack your bags, sell real estate and go. Where? Well, for now Canada, New Zealand, Australia and Russia. To choose from. By the way, we in the Russian Federation with the Germans have the experience of living together on our territory. About four years. Maybe more. There were problems, but who will remember the old ...
And now many people live, ask German Gref or Alexey Miller.
Negative.
What can you say? Two moves are equal to one fire. In a new place, from scratch and all that kind of stuff. It must be said that this method also implies the loss of German identity (at least partial loss).
Positive.
The problem is solved, well, anyway. I mean that it is, of course, not resolved, but geographically located so far from the place of present residence, that it becomes a problem for those who prefer to solve it in the fourth way (see pp. №4).
Well, go to the worst solution to the problem. More precisely, it can not be called a solution. In general, leave everything as is. Let him go, how he goes. We arrive at the station with balls to meet trains, etc. Since the problem has not been solved and continues to worsen, two possible scenarios are possible:
a) compact resettlement of refugees;
b) dispersion of refugees.
Hmm. Three times, well ... well, then. We will choose between bad and very bad. The second method (Section 4-2 (in my opinion)) is many times worse.
4-1.Act.
Compact resettlement.
What can you comment here? We take and settle, and then we reap the "fruits"
Negative.
Well, everything that is listed in p. 1, 2, 3 in the negative line.
feeding + protection of the island (in this context of compact settlement sites) along the perimeter + reduction of benefits, social sphere, no free mover (in this case it will be a consequence). Two moves are equal to one fire (you will have to move further away from the place of compact settlement).
Oh, by the way, remember how the German police turned to the Turkish police for help patrolling the Turkish neighborhoods? Now, now plus the Syrian, Afghan, Iraqi (and further list) police. Differentiation of powers with Sharia patrol. Construction of minarets ... and so on…
Positive.
He is, is!
If you keep everything within a compact settlement (+ not handing out citizenship, but a kind of American Green Card), you get something like a windows recovery point. In the sense that you can roll back to p. 1 or consider carefully the root cause: why Padania wants to secede from Italy? (hint: the economy is secondary. In the sense that yes, the difference in the economic development of the North and the South is obvious. But why? In the same state, with the same laws, taxes, etc.) I found the answer? If not, you here. Moral is to prepare to hold a referendum on the separation of compact places in a separate state.
4-2.
(as a control in the head)
Act.
Dispersed settlement.
Negative.
Cutting the social package, benefits, etc. Well, I guess I will not repeat. You already know about everything.
I am now about something else, and I want you to fully share my horror.
Gradually, generation after generation, the "inter-pollination" of Germans with emigrants will begin. You will not recognize your grandchildren in the end result. How would this politically correct express, oh! You will partially lose your German identity. Yes, the demographic situation will be corrected (they will wean you from LGBT people, and very quickly) only this will not be you. Rudolfs Diesel, Bismarck, Mozart will not be born. There will be an ambush with Bahami, more and more women ... There will be something like Albania or Greece. Just do not confuse modern Greece with Hellas. Overshot. These are different nations, those Hellenes who are Aristotle, Socrates, Macedonian, Pythagoras and modern (Tsipras, etc.). And modern Greeks have the same indirect relation to the culture and level of development as the Turks to the construction of Hagia Sophia or the Cappadocian caves, or the Syrians to the construction of Palmyra.
Positive.
Well, no one will say that you ... ... Although no, they say, all the same.
I do not know, maybe there is.
Now it begins !!! AAAAAAAAAAAAAA, why we are Russians, we live in a multinational country, ... .. and it went ... Easy, wait a second ... We live in a multinational country, I know. But, I would like to remind (or explain to those who did not think about it).
First of all. We have been living together for more than fifteen hundred years, maybe more, but one and a half thousand is guaranteed. And the population density in the Russian Federation is 8,55 people / kilometer2. In general, do not push your elbows like Hindus (750 person / kilometer2) or Germany with their 250 person / kilometer2.
Secondly. During this time we lived in the same climate zone, ate the same food, struggled with the same difficulties. Therefore, life, mentality, worldview and even temperament are the same. What conflicts can be a resident of Novgorod with Mordvin? Yes, no more and no less than with a Russian neighbor. But there is one nuance on which to focus. They lived near one and a half thousand years.
But if, for example, I, a resident of the Belgorod region, are made to live with the Eskimos? For a short time, for a month. Immerse completely in their life, make them eat their food? Either I die from their food, or they laugh, looking at how I walk on snowshoes. You can imagine in my place Lezgina or Circassian. NDA And vice versa? Eskimos imagine, tearing it from the usual way of life, in Kalmykia or in Moscow?
Output.
Do I need to help people who run from the war? YES, YES and YES again. How to help? The choice of four points. There are others, probably. The Russian Federation has accepted about a million refugees from Ukraine, but it's easier for us: we accept our people according to the 4-2 option.
Your choice is your future. Good luck!
PS I apologize for the inappropriate humor to this topic, but serious people have warned you very seriously about the possible consequences thousands of times. Can you hear me? And once again good luck.