The Indian Defense Ministry appealed to Russian colleagues to provide an opportunity for Indian test pilots to test the 5 generation T-50 fighter (PAK FA) in flight, reports
Look
with reference to Economic Time.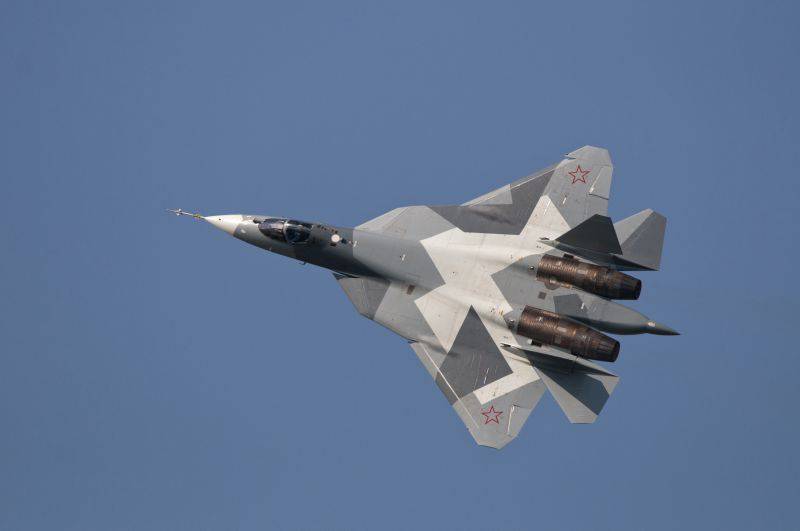 "On the eve of the December visit to Moscow of Prime Minister Narendra Modi, we would like the Russian side to provide test pilots of the Indian Air Force with the opportunity to test the fifth-generation fighter PAK FA in flight. Now we are considering all the options for cooperation in this project - from co-production to direct buying 60-65 aircraft from Russia, and in order to make a final decision, I would like to get acquainted with its flight and technical characteristics in practice ",
told the Indian newspaper a source in the military department of the country.
He noted that "India undoubtedly needs a fifth-generation fighter, which combines all the modern technologies and developments, such as low visibility, high maneuverability, speed, and also has a stock of characteristics for the future."
"An alternative to the Russian T-50 could be the American F-35, which is also at the final testing stage," said the source. "However, India has repeatedly ignored allusions by the United States regarding the possibility of supplying this aircraft."
He recalled that in 2007, the country "concluded an intergovernmental agreement on the joint production of T-50, then in December 2010, the Indian side allocated 295 million dollars for its preliminary development."
"But three years ago, India slowed down this project, reducing its order from the original 166 single and 48 twin fighters to 127 single PAK FA single rooms," said a military official. "At the same time, the total cost of the PAK FA project for India was marked at about 25 billion dollars, subject to the delivery of all 127 machines."
"The coordination of technical details, cost and delivery schedule of the fighters may further delay the signing of the final joint production agreement of the PAK FA, in which the parties had to throw off 5,5 billion dollars each," he noted. "Therefore, India is now considering the option of buying ready-made fighters from Russia in order to get them as quickly as possible."
He expressed the hope that the visit of the Indian prime minister to the Russian Federation "will push the negotiations on the PAK FA in the interests of both parties."
"Russia will receive serious cash receipts, and India expects that in the case of the direct purchase of fifth-generation fighter jets, delivery times can be reduced from the initial 94 to 36 months, which is crucial for the country's air force experiencing flight technical hunger," the source added.