The Tajik media publish reports that during the counter-terrorist operation in the Ramit gorge, the security forces of the republic eliminated the rebel General Nazarov (Nazarzoda). It was he (the former deputy minister of defense of Tajikistan) who organized the attack of a group of military forces that had gone over to his side against government troops and police officers in Dushanbe and its environs. Abduhalim Nazarzoda accepted the attempt to carry out an armed coup d'etat.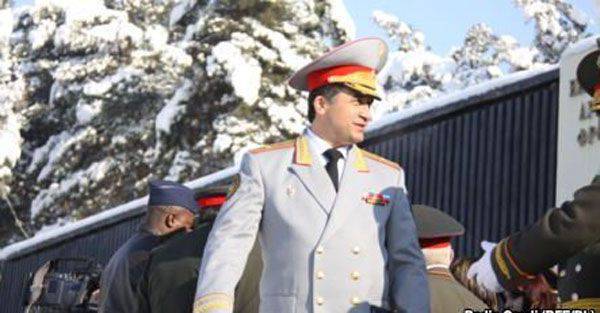 Nazarzoda and his armed supporters spent several days hiding in the Ramit Gorge, where they had a real base equipped with a large number of
weapons
and volumes of supplies and water.
Tajik media
ASIA-Plus
writes that an informed source confirms the destruction of a rebellious general in the Ramit gorge. According to the same source, the authorities of Tajikistan have not yet announced the elimination of Nazarzoda, as they are "preparing an official report."
Earlier it was reported that the Nazarzoda group got into a tight ring, and its elimination is only a matter of time.