In Ukraine, the plans of the Ministry of Defense of the Russian Federation to deploy the 20th Guards Combined Arms Army in the area of ​​the city of Boguchar (Voronezh region) and rumors about preparations for the construction of a new military base near the city of Valuiki (Belgorod region) caused a storm of indignation. IN
news
reports ukroSMI says that Russia "creates new military bases in the immediate vicinity of the territory of Ukraine." The fact is that Boguchar is located about fifty kilometers from the Russian-Ukrainian border, Valuyki is even closer to the border.
At the same time, in Kiev, apparently, they hoped that Washington would divide their "fears" and once again declare the "aggressive" policy of the Russian Federation towards its neighbor who is bent on a bright democratic future. But it did not happen ... Washington's waiting for Kiev unexpectedly deceived.
The head of the press service of the US State Department, General John Kirby, said during a briefing that the State Department had heard of Russia's plans to deploy a troop compound, but these plans are not considered "aggressive." Jonah Kirby quotes news agency
TASS
:
We are familiar with these messages. We are talking about a database inside Russia, if these publications are correct. Countries have the right to build (such military facilities) within their borders.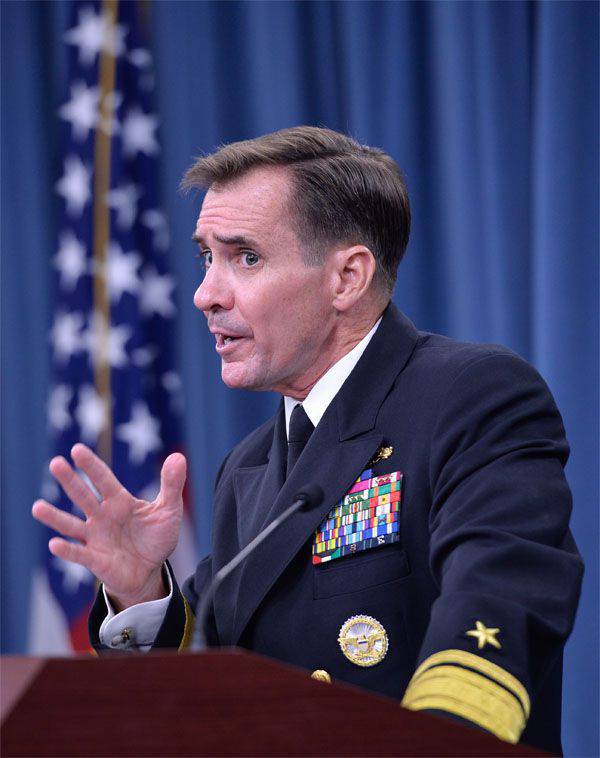 At the same time, like any self-respecting official of the State Department, John Kirby added that he needed to study "all the details of the construction of military facilities by Russia", on the basis of which the final reaction to the event will be presented ...