Member of the board of the Military-Industrial Commission Oleg Martyanov told the media about the new generation of Russian-made military equipment - "Warrior-2". New equipment is the development of the "Warrior" kit, which is being introduced into the troops. Martyanov noted that the creation of the "Warrior-2" uses an analysis of existing technologies with access to promising developments. One of such developments can be the creation of camouflage that can change color.
RIA News
quotes a member of the board of the MIC:
To create some new equipment, you need to analyze existing technologies and while creating new things, spend on creating technologies that will allow you to get fundamentally different materials - this is camouflage that changes its color, which is invisible in infrared These are bulletproof vests, which are much easier and will work on other principles. The Ministry of Defense makes decisions on the results of state tests of these initiative works, and they are already being put into service in addition to the things that have already been created within the framework of the "Warrior".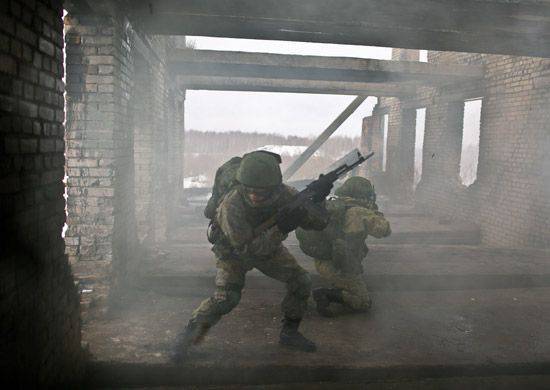 The important point in the Military Industrial Commission is that the modernization of military equipment is carried out simultaneously with its operation in the army. That is, there is an account of the opinions of the servicemen themselves, who use equipment for practical purposes.
Oleg Martianov called the new military equipment a serious step towards "turning a soldier into an independent combat unit."