Inconsistent, sometimes contradictory to common sense, US policy led to a loss of control of the situation in the Middle East, said political scientist and journalist Hasan Abdullah.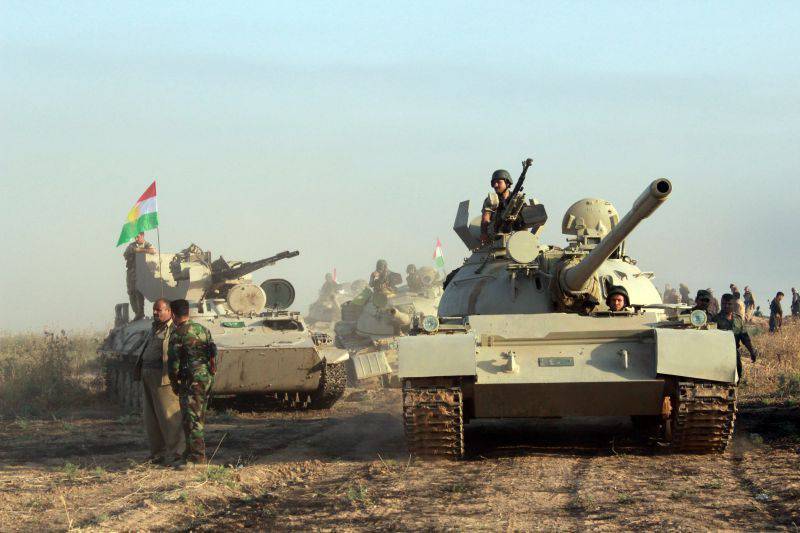 Kurdish Peshmerga Formation, August 2015
In an interview with Sputnik, Abdullah said that "the West realized too late which extremist groups should fight."
"The United States and its coalition partners did not realize what exactly they want to achieve. The situation went out of control, to put it mildly, "
quotes a political scientist
RIA News
.
He recalled that "exactly a year ago, Barack Obama promised to destroy the terrorist group Islamic State, but so far the coalition led by the United States seems incapable of stopping the Islamists."
Abdullah notes that "there are no official data on the number of terrorists killed," and the figure named 10 thousand, called the State Department in June, should be treated very carefully — it's too optimistic.
The exact number of civilians killed in the conflict remains unknown. "The allies only once admitted their guilt in the deaths of civilians, when in September 2014, two children died in Syria. US Lieutenant General John Hesterman, who heads the air operation, called the coalition's actions "the most accurate and accurate in
stories
air wars "," said the analyst.
Meanwhile, in August, a group of independent journalists, Airwars, released data indicating that 450 civilians, including 100 children, were killed as a result of coalition air raids.