On the air of the First National Channel, President of Ukraine Petro Poroshenko complained of American and European "partners" who refused to send help to the Ukrainian army. According to Poroshenko, the statements of representatives of foreign powers caused him a real shock.
RIA News
cites a statement by the Ukrainian president:
A year ago we had no friends, a year ago no one trusted us. I can now open a situation when I asked our American and European partners to provide us with military assistance, I was shocked as president when I heard the answer: no. This was during the visit of the American delegation. I was informed that such a decision was made on the basis that there is no efficient army in Ukraine.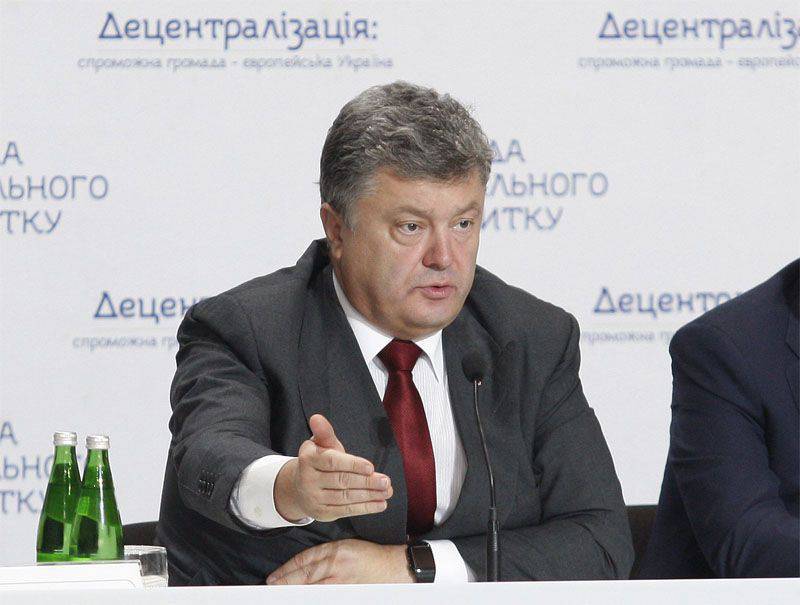 Now, according to Poroshenko, the Ukrainian army "has proved its combat effectiveness", "it is constantly being improved and gains valuable experience."
Meanwhile, in the international ratings of the potential of the armies of the world in 2014, for some reason, the Ukrainian army was put several positions higher than the position to which it is put in similar ratings today. This suggests that the compilation of ratings of the armed forces of the countries of the world is a crafty business, and that the experience of the Ukrainian army does not yet extend beyond punitive operations against its compatriots.