Prime Minister of Ukraine Arseniy Yatsenyuk said during a press conference following talks with his Slovak counterpart Robert Fico that due to the construction of the second branch of the Nord Stream, Kiev will lose the possibility of gas transit to the European Union, which will reduce the country's income by 2 billion dollars.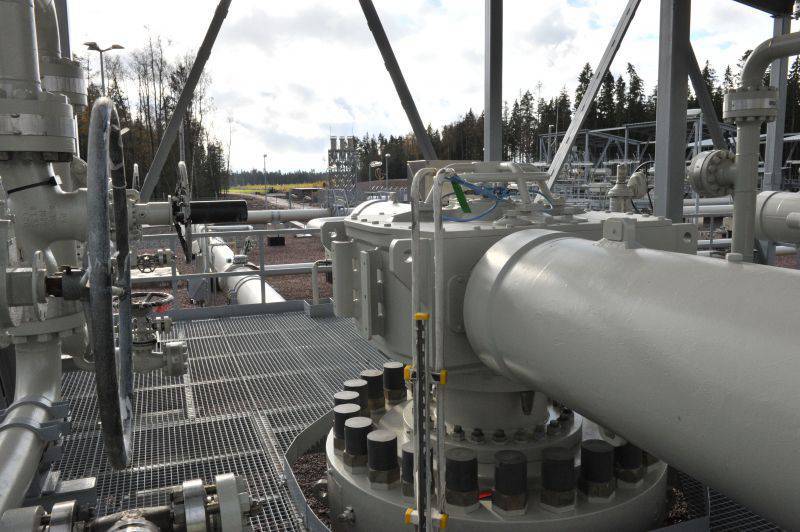 "For Ukraine, construction means excluding Ukraine from transit supplies to the European Union. The second is the loss of 2 billion dollars in revenue that we receive for gas supplies to the EU. What does building a Nord Stream 2 mean for the EU? This means that the EU is losing the possibility of direct gas supplies through the territory of Ukraine along the shortest path. The volume of such losses is 140 billion cubic meters of gas that can go through the Ukrainian gas transportation system. This means that the construction of the Nord Stream 2 jeopardizes the security and continuity of gas supplies to the countries of south-eastern Europe, "the newspaper quoted him as saying
"Sight"
.
In turn, Slovak Prime Minister Robert Fico said he opposed the construction of the Nord Stream-2.
"Within the European Council for many years, it was about the need to help Ukraine to remain a transit country to help it in difficult winter months. And at the same time, we are faced with the fact that Gazprom has signed an agreement with representatives of European states that a new Nord stream line will be built. I would like to use some normal expressions, but I want to express myself expressively: they just make us idiots, "he stressed.
According to the Slovak politician, in case of termination of transit, Ukraine will lose billions, and Slovakia - hundreds of millions of euros.
"I want to reject the argument that this agreement between Gazprom and the gas companies in Western Europe is only a matter of business. I reject it because we have been talking about geopolitical relationships and connections for a very long time. I am convinced that the West European gas companies that carry out their work in the territory of the EU member states have betrayed other European countries, including Slovakia, "he added.
The management of the Russian company Gazprom signed a shareholder agreement on the construction of the Nord Stream gas pipeline last Friday. The documents were signed by the head of Gazprom, Alexey Miller, E.ON board member, Klaus Schäfer, BASF board chairman, Kurt Bock, OMV AG head, Rainer Seele, ENGIE deputy general director Pierre Shareur, and Royal Dutch Shell managing director Ben van Berden.