In the edition
National Interest
The author named Dave Majumdar gives his thoughts on the comparison of the latest fighters of the three countries of the world. We are talking about American F-35, Chinese J-20 and J-31, as well as Russian Su-35 and T-50 (PAK FA). Madjumzhar writes that the article on the comparison of new military aircraft of Russia, China and the United States was prompted by numerous questions about "which aircraft is better" and "how effectively the F-35 will be able to withstand the Russian generation fighter 4 ++ and 5".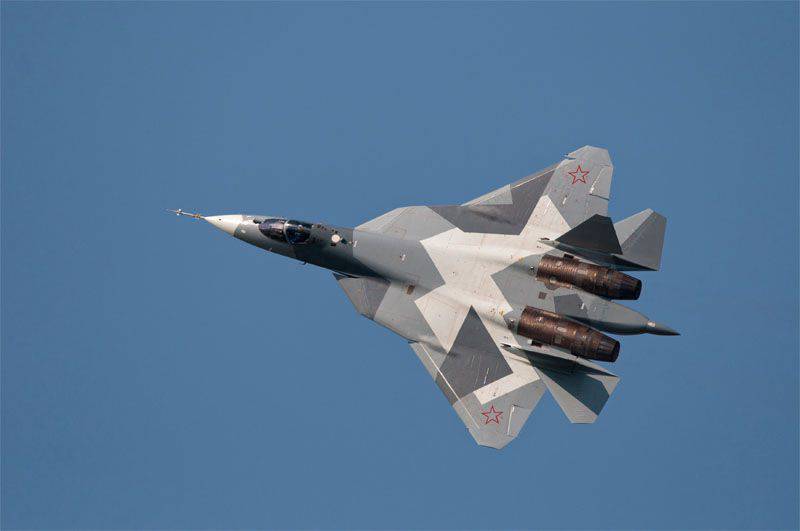 Without citing any of the most important characteristics of the aircraft, Majumdar reports that it would be easier for him to compare if the tests of the American F-35 were conducted using a full set of weapons and using all elements
aviation
electronics. According to the author of the material in the Western media, the F-35 was tested without 100% use of stealth technologies, and the pilot did not use a special helmet. The declared value of this helmet for the F-35 pilot, by the way, is about 700 thousand US dollars.
Madjumdar writes that the F-35 probably will not overcome the Russian air defense system, which includes the Triumph C-400 anti-aircraft missile systems. In this case, the material states that the advantage of the F-35 can be considered "excellent training" of American pilots, as well as the presence of stealth technology, implemented in the plane, with which Russia and China "have problems." As an advantage of Russian and Chinese fighters, Majumdar cites their maneuverability and dynamics.
As a result, Majumdar declares that comparing is, in principle, difficult, and only a real air battle between the aircraft will give answers to all questions about the advantage of a fighter. At the same time, the author adds that it would be better if such a battle never happened.