French ex-president Nicolas Sarkozy, who does not hide his desire to be back as head of state, said that the West is making a grave mistake by doing everything for a new cold war with Russia. In an interview with the publication
"Le Figaro"
Sarkozy remarked that Moscow can really help the West in the struggle against the "Islamic State" that is gaining momentum. At the same time, Sarkozy is either trying to ignore attention, or is really not ready to realize that the "Islamic state" has grown precisely from the West-supported (specifically, the United States) "moderate" Syrian opposition.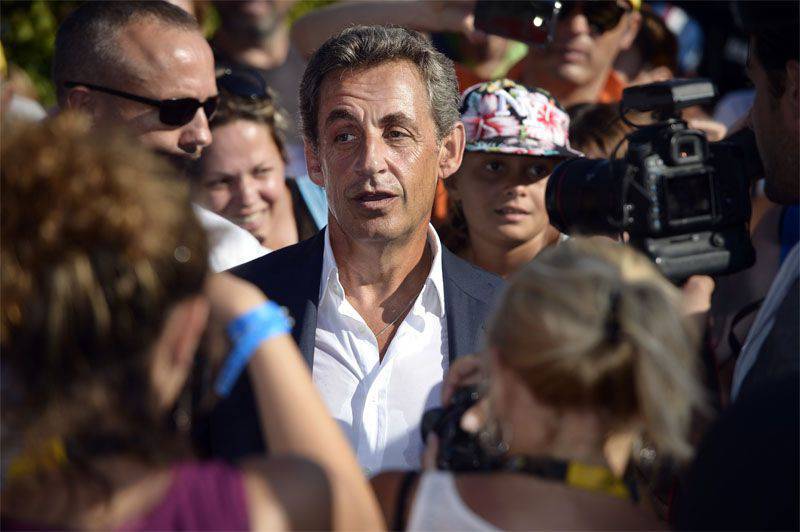 Sarkozy added that Europe should "turn the page of the Cold War with Russia" and begin a constructive dialogue on a number of critical issues. At the same time, the ex-president of France said that "this does not mean our support for what is happening in the Donbas." Sarkozy spoke on the policies of the current French president. According to the ex-president, Francois Hollande demonstrates a "complete lack of strategy."
Sarkozy:
France's vocation is to mark its course, not to trail behind. Every day, the French are convinced that Hollande can no longer cope with the problems.
According to the former head of France, the West needs to return Russia to the G8 in order "to cope with ISIS within a few months."