Presidential candidate (or rather candidate candidate) from the US Democratic Party, Hillary Clinton, in the framework of the preliminary round of the intraparty election race, in all likelihood, pronounced the text of his party chief Obama, and the text of many months ago. Otherwise, it is difficult to explain her words that Russia and the Ebola pandemic are among the main world threats. In addition to these two "world threats", Hillary Clinton recalled the militants of the so-called "Islamic State". As you know, about six months ago, the current US President Barack Obama also wrote down Ebola, ISIL and Russia among the main "threats" ...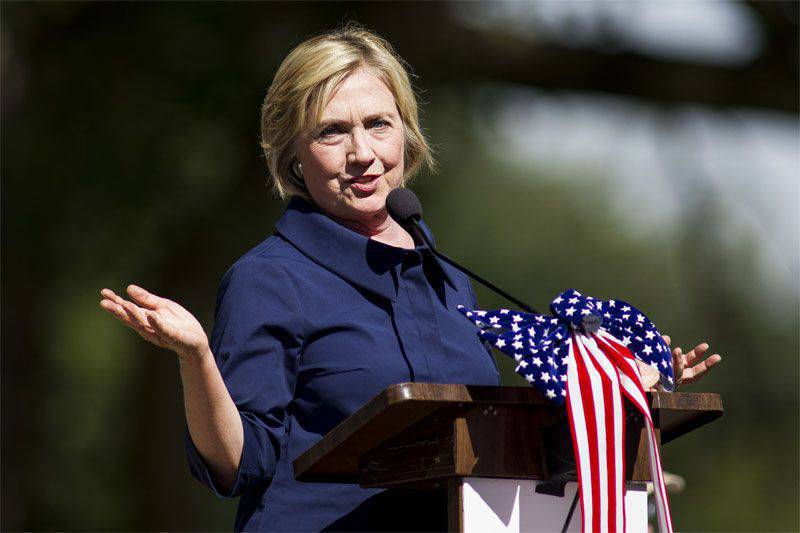 Clinton (quote
RIA News
):
The next president will face threats from many places, starting with those that we see now - IS terrorism, Putin's aggressiveness, Ebola-type pandemics - and ending with those that we cannot predict yet. We need a leader with firm views about the future, will and determination to achieve it. We cannot prevent the world from changing, but we can help shape these changes.
It should be noted that the popularity of Hillary Clinton even within the party remains quite low, and therefore the American Democrats are considering the possibility of nominating Joe Biden as a candidate for the presidential post of the current Vice-President. As for the candidacy of H. Clinton, there is a joke: The oval office will cause bad memories in Hillary and distract from work.
American edition
Political
Meanwhile, writes that Clinton said about some of the attractive features of Vladimir Putin. H. Clinton:
Putin has a few features that I can admire, but he can afford to say: "I will be the next president," and this is attractive.