Deputy of the Verkhovna Rada from Blok Petro Poroshenko Yuli Mamchur - a man who actually left the command of the Ukrainian military unit in Sevastopol (the Belbek airfield) in March 2014, and now surrendered to the Russian military, now declares the "incredible strength" of the Ukrainian army. According to Mamchur, expressed by him on the 112 Ukraine TV channel, the Ukrainian army has recently strengthened significantly and can now take over the Russian army.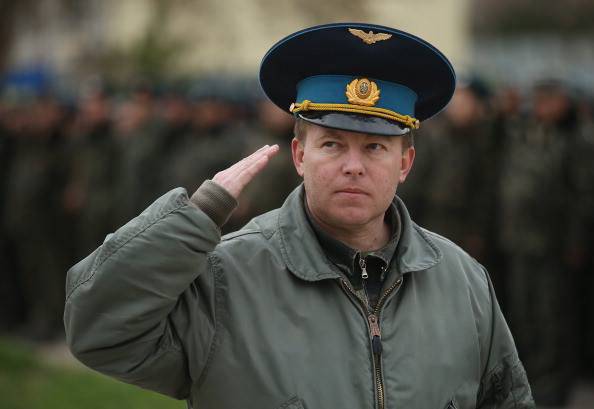 Mamchur's words are quoted by the portal.
"PolitNavigator"
:
Last year, our armed forces changed significantly. You could even say that they just revived. Therefore, the president focuses on the fact that the armed forces now are those forces that can restrain Russia's aggression. Constant combat training and exercises give us confidence that the aggressor will no longer step a step towards Ukraine. Air defense systems deployed along the line of a combat collision are capable of destroying
Aviation
Russian Federation.
According to the Ukrainian people's deputy, the training system of the Ukrainian army is improving, its (army) reformatting is underway. At the same time, Mamchur added that volunteer battalions should be part of the army "on a legal basis".
For reference: Colonel Yuli Mamchur is the deputy head of the Verkhovna Rada Committee on National Security and Defense.