Russian-Belarusian exercises "Union-2015 Shield" involving more than 8000 military personnel and about 400 units of military equipment begin at the testing grounds of the Western Military District in the Pskov and Leningrad Regions, RIA reports
"News"
.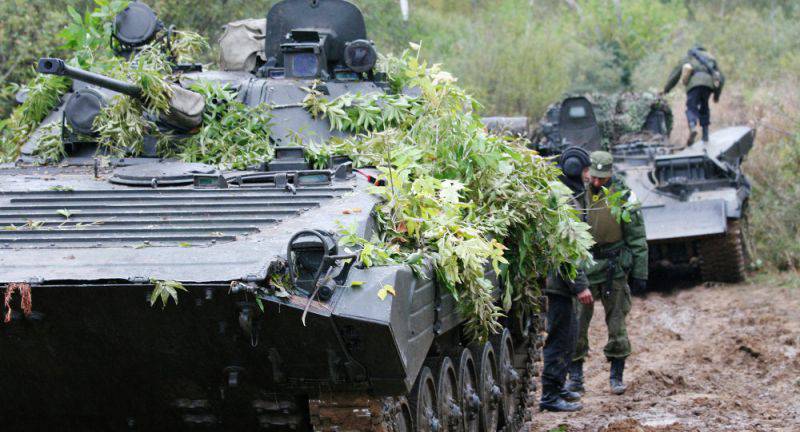 As part of the maneuvers, which will last until September 16, a command-staff training and practical action rally are planned, during which the servicemen will have to perform combat shooting.
The day before the start of the exercise, the commander of the ZVO troops, Colonel General Anatoly Sidorov inspected the base camps in which the Russian and Belarusian troops were stationed, checking their staffing with all types of support.
Army and assault will also participate in exercises in the Leningrad Region
aviation
Belarusian Air Force: five Mi-24 helicopters, five Su-25 attack aircraft and one Mi-8. From the Russian side, the Su-27 fighters, Su-24MR bombers and Mi-24 helicopters entered the aviation group.
In preparation for the joint exercise "Union Shield", communications personnel from the Western Military District deployed a radio relay link more than 800 kilometers in length from the village of Kamenka in the Leningrad Region to the Belarusian village of Lokti, first using the frequency-adaptive mode, which allows the equipment to automatically switch to new the event of interference, which greatly improves the secrecy of communication networks and their immunity.