Moscow confirmed the provision of military technical assistance to the Syrian government army and the presence of Russian specialists in the country "strictly within the framework of international law." Washington believes that the Kremlin supports a regime that is itself guilty of starting a civil war. He writes about it
Kommersant
.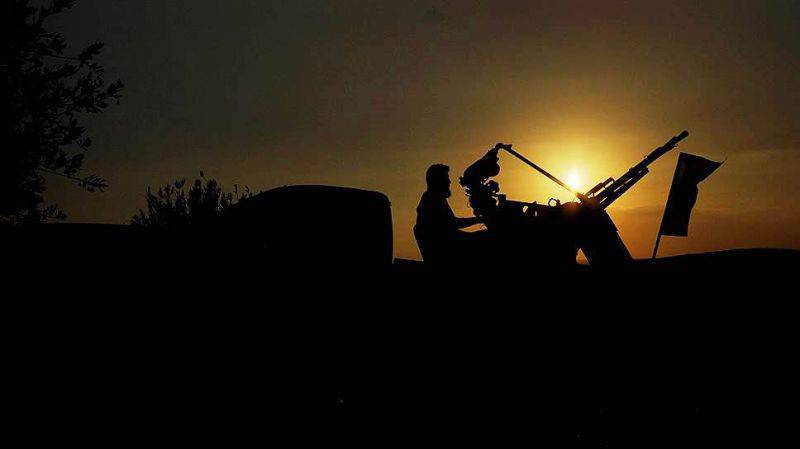 A newspaper source said: "At the moment, several batches of small arms are being delivered to Syria
weapons
, grenade launchers, armored personnel carriers BTR-82A, military trucks "Ural" and other weapons necessary for the conduct of local hostilities and the transfer of personnel of the Syrian army. "
The interviewee claims that "deliveries are conducted in accordance with international law, in compliance with all formalities and under existing contracts" between the governments of Russia and Syria.
He assured the newspaper that "some of these agreements are sold with money allocated by Damascus as an advance (this is about $ 400 million) for the purchase of C-300PMU-2 air defense systems, which Moscow, after consulting with the Israeli authorities, decided not to supply ".
According to him, "the strengthening of the Syrian army achieved with the help of Russia should significantly help in the fight against IS".
The general director of Rosoboronexport, Anatoly Isaikin, earlier emphasized in an interview: "All our contacts in the area of ​​military-technical cooperation with the Syrians are absolutely legal ... We take into account the situation in this region and supply only weapons that cannot be used against other countries. Believe me: everything that they have is directed exclusively to protect their borders and fight against terrorists. "
Commenting on the topic of military supplies, Foreign Ministry spokeswoman Maria Zakharova noted: "Moscow has never denied this fact. In Syria, there are Russian military experts helping to master the incoming equipment, and there is a logistics point for the naval
fleet
RF ".
In turn, Western media believe that "the Russian military are involved in the Syrian conflict, not only as advisers." According to their sources, "the military from the Russian Federation are taking part in operations on the intra Syrian front and are waiting for reinforcements in the near future."
A source at Reuters at the Pentagon claims, for example, that "Moscow sent two landing ships to Syria and an additional plane with special equipment to prepare the runway of the airfield in the port city of Latakia, controlled by government forces."
As a result, Bulgaria has closed its airspace for Russian aircraft. True, Moscow has already secured the permission of the Iranian authorities to fly over the sides of their country's territory along the so-called eastern route.
Washington considers helping the Syrian government an unacceptable step. "It is unacceptable to provide any support to the Assad regime. After all, this allows him to avoid searching for a constructive dialogue with a view to ending the conflict, "said William Stevens, spokesman for the American Embassy in the Russian Federation.
According to him, "instead of helping the Syrian people unite against extremism and the IG, Russia continues to support a regime whose ongoing atrocities only fuel the growth of extremism."
Stevens actually put an end to the discussions about the proposal of Moscow to include Syrian government forces in the coalition against the "Islamic State". He said: "We are already fighting the IS together with 60 foreign coalition partners. And the Assad regime cannot be a partner in this struggle. "