The military's cooperation with scientists will make it possible to modernize the Russian
weapon
, Sergei Shoigu said on Tuesday at the signing of agreements with the Russian Academy of Sciences and other scientific organizations, reports
TASS
.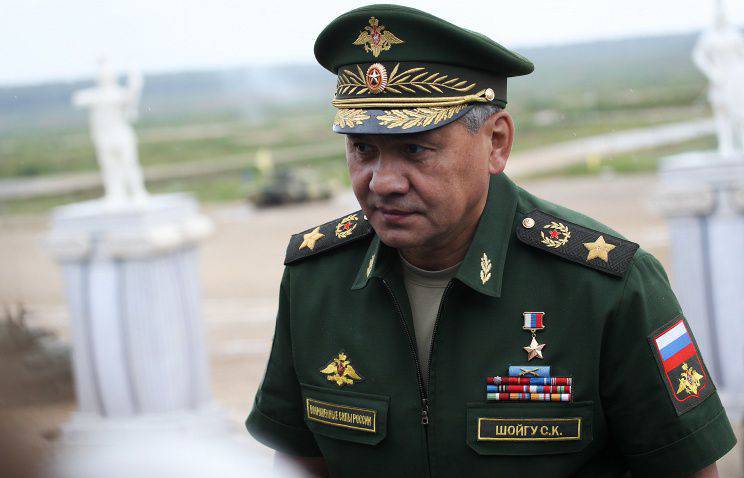 "Today, in the conditions of an unstable international situation, more than ever it is important to quickly and effectively modernize the domestic weapons system. We expect that the implementation of the documents signed today will accelerate the transition from basic research to applied research, and therefore to the creation of final samples of weapons and military equipment ",
said the minister.
"The Ministry of Defense and Russian research organizations have accumulated extensive experience of working together in the field of defense. The military department has been cooperating with the Russian Academy of Sciences for a long time, and more recently, with the Federal Agency for Scientific Organizations and the Russian Foundation for Basic Research, including in the development of advanced weapons, "Shoigu continued.
"This year, for the third time, we will be holding a big serious event, which is called Innovation Day, where a huge number of developers, institutions, enterprises, private companies and, what is equally important for us, ordinary citizens who are inventors take part" , - he said.
The minister also spoke about the state of affairs with scientific companies.
"Now, on the instructions of our president, we are forming another project, which, I am sure, will be implemented in the coming months - this is a research and production company," said Shoigu. "This is done so that young people do not lose touch with the profession, but come and establish themselves in those industries that are necessary."
He noted that the project launched by 2 a year ago "has a very, very serious, big return".
"Today we can confidently say that this project took place because we have a very big competition for a service in a scientific company in every set that takes place in the fall and spring," the defense minister said. - At the moment (the competition) exceeds 25 people into place. "