Australian Prime Minister Tony Abbott (the one who promised to "put the Russian president on the shoulder" at the G20 summit) said that the Australian Air Force is joining the international coalition committing
aviation
attacks on ISIS positions in the Middle East. At the same time, Abbott unambiguously hinted that the Australian Air Force would bomb "IS positions" in both Iraq and Syria.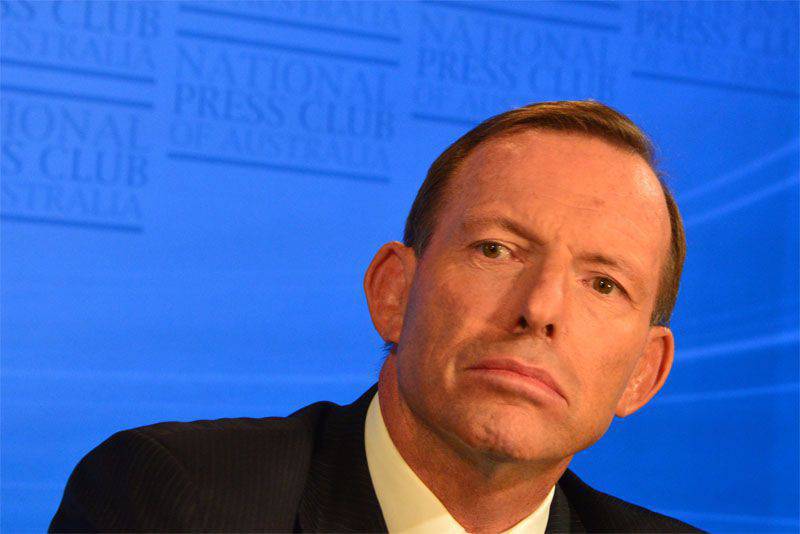 Information Agency
TASS
cites the statement of the Australian Prime Minister:
The Islamic state needs to be defeated not only in Iraq, but also in neighboring Syria.
Official Canberra reports that the United States has turned to the Australian authorities with a proposal to participate in the coalition "against ISIS". And Abbott, of course, could not refuse them ...
At the same time, Abbott said that Australia is ready to accept on its territory up to 12 thousands of Syrian refugees. Does this mean (taking into account the statements of European politicians about the readiness to deploy Middle Eastern migrants) that the West is going to settle the entire civilian population of Syria, leaving the bare Syrian land scorched from the actions of ISIL and coalition air strikes for ease of use of these territories, subsoil and routes ? ..
Interestingly, when Russia declared its readiness to support the anti-terrorist operation against the so-called "Islamic state", but with the help of the Syrian government army fighting against ISIS, Washington criticized the Russian proposal. Like, you can "accidentally" get on the "moderate Syrian opposition" ... Does this mean that the pilots of the Australian Air Force are considered more accurate by Washington? Or these same pilots fly to Syria to bomb at all positions of ISIS ...