The shock group of the Federation Council as part of the squadron destroyer Admiral Ushakov and BOD Vice Admiral Kulakov conducted a training exercise in the Barents Sea on Tuesday to repel an air attack, reports
MIC
with reference to the press service of the North
fleet
.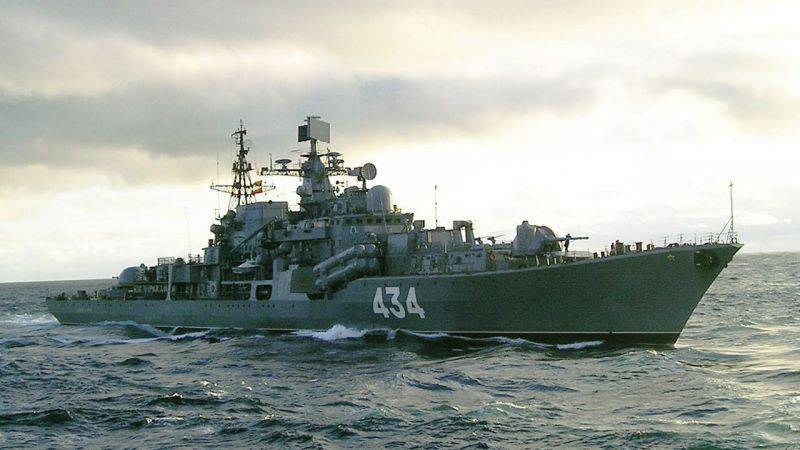 "The ships carried out a joint training with the use of military means of radio-technical weapons to capture, escort and conditionally destroy low-flying air targets. The imitation of the aerial target was carried out by the Su-24 aircraft, "the release says.
It is stated that "the main task of the exercise is to work out the correctness of the actions of combat calculations, as well as working out the coordination and interaction of the crews of the ships of the strike group under a single command."
Ships are to perform "one more combat exercise to repel an airborne anti-aircraft missile
weapons
air attack in conjunction with fighter
aviation
", - noted in the press service.
"Two fighter-interceptors MiG-31 and two bomber Su-24 of the separate mixed air regiment of the SF are involved in the execution of this episode. Bombers will imitate the air strikes on the ship's group, and the fighters, in cooperation with the crews of the destroyer and the BOD, will conditionally destroy the means of air attack, "the statement reads.
According to the press service, "today's maneuvers in the Barents Sea will be the final training for the crews of the ships before the upcoming exercises of the SF forces with practical anti-aircraft missile firing at sea."