The head of the Ukrainian Foreign Ministry, Pavel Klimkin, said that representatives of the International Criminal Court are ready to send their missions to Ukraine after informing the Kyiv ICC that the country "has committed crimes against Ukrainian citizens by the Russian authorities." It is noted that the appeal to the International Criminal Court was received on behalf of the deputies of the Verkhovna Rada in February of this year.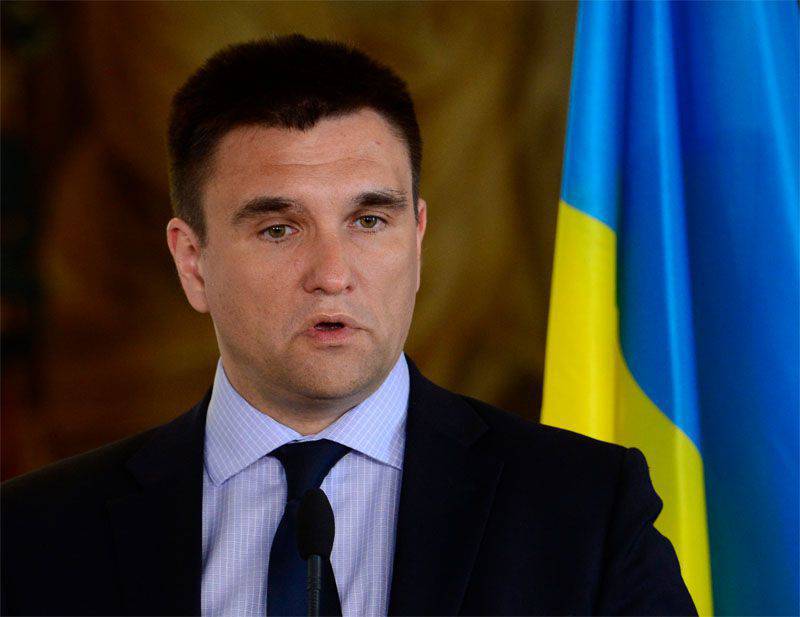 Klimkina, who was asked about the possible work of the ICC missions in Ukraine, quotes the news agency
Ukrinfrom
:
I cannot comment on the next steps of the International Criminal Court, the prosecutor and her team. I think that the relevant information will be provided directly by the prosecutor both with regard to the next steps, and with regard to the coverage, and regarding which missions will be sent. And the corresponding missions will be.
It is noteworthy that Ukraine, while appealing to the International Criminal Court, has not yet ratified the Rome Statute of the ICC, which by definition does not entitle the country to use the functionality of this court. And Ukraine has not ratified the Rome Statute, since its ratification will allow to create a tribunal to investigate war crimes committed by the Ukrainian authorities themselves, trying to cover these crimes with loud statements about guilt in all Ukrainian misfortunes and sins exclusively in Russia ...