The so-called "international community" found a reason for the prosecution of Garry Kasparov, who now calls himself a Russian opposition figure. Information Agency
TASS
, referring to FIDE (International Chess Federation), reports that the ethics committee of this organization has established Garry Kasparov's involvement in corruption schemes. At the same time, the 13 world chess champion is also accused of violating the organization's moral code.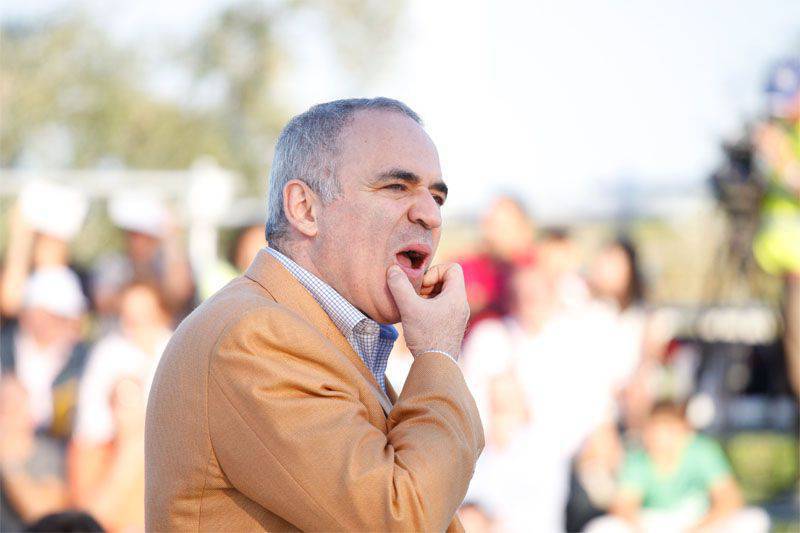 From the FIDE message:
The code is violated when a person or organization directly or indirectly offers or tries to offer or accepts a bribe in order to influence the outcome of a chess game or election to a position in FIDE.
It became known that the International Chess Organization suspects not only Kasparov, but also the former FIDE Secretary General Ignatius Leong, of corruption crimes. Sources say that Kasparov paid about half a million US dollars in due time to Leong. These funds were supposed to provide Kasparov with additional votes from the Asian region (Singapore) in the elections. However, Kasparov could not win the election, and Kirsan Ilyumzhinov became the head of the organization.
The first publication that Kasparov was involved in the corruption scheme appeared in the newspaper
The New York Times
. And this gives rise to the United States, which, in fact, corruption cases anywhere in the world have become considered suitable under American jurisdiction, to initiate criminal prosecution against a chess player. Or the case of Kasparov is not the one when the United States pays attention to corruption in the sports field ...