Special Representative of the President of the Russian Federation for the Middle East and African countries Mikhail Bogdanov said in an interview
Interfax
that Russian military specialists arrive in Syria along with the supplied equipment and weapons to train Syrian soldiers in working with them.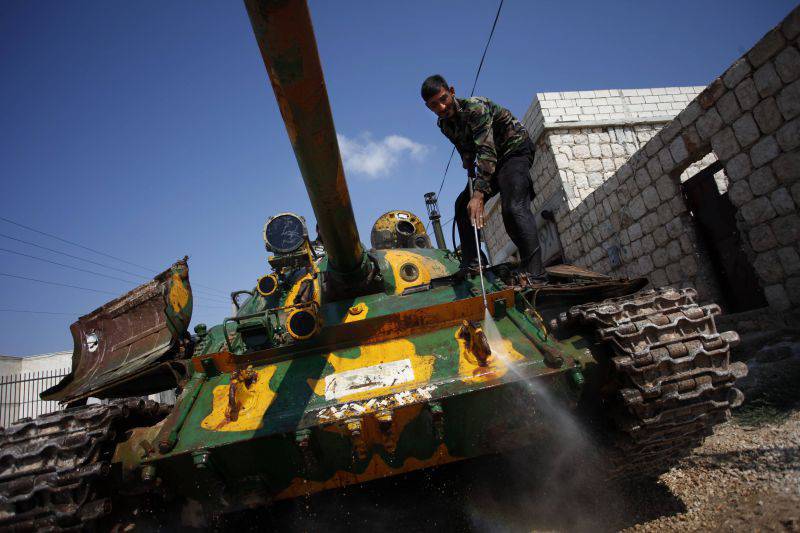 "Our contracts with Syria are being implemented, various types of equipment are being supplied, this equipment needs servicing, our partners, representatives of the Syrian armed forces, need help and advice on how to use this equipment, which means sending together with lots of military equipment and our military specialists teach our Syrian partners on the spot, "he said.
According to Bogdanov, the Russian Federation and Syria cooperate "in accordance with Russian legislation and, of course, the international legal requirements that the international community places on military-technical cooperation between various states."
"We do not violate anything here, we act absolutely strictly in accordance with our obligations in accordance with the legislation of the Russian Federation and the requirements of international law on military-technical cooperation," he stressed.
Western media reports that the Russian military are involved in the conflict in Syria have also been refuted by Syrian Information Minister Omran al-Zoubi.
"There are no Russian military in Syria. There is no military activity of the Russian Federation - neither on land, nor in the sea, nor in the air ", - RIA quotes him as saying
"News"
.
According to the politician, these messages are "a fiction of intelligence from the West and some Arab countries that want to impress and create the impression ... that Russia is interfering directly to put pressure on Syria ... that our state is so weak that it turned directly to friends for help."
Omran az-Zoubi stressed that Russia and Syria have a long
history
cooperation and all current deliveries go under not new, but previously signed contracts. According to him, the distributors of false information pursue their goals.
"The United States and some other countries are demanding an increase in the supply of high-quality weapons to armed terrorist groups, which are supposedly" moderate opposition, "he said.