A sensational statement was made by the head of the Investigative Committee of Russia. According to Alexander Bastrykin, the person holding the post of Prime Minister of Ukraine, in 1994, participated in the torture and executions of soldiers of the Russian army on the territory of the Chechen Republic. In an interview
"Russian newspaper"
The head of the RF IC said:
According to the investigation, Arseniy Yatsenyuk participated in at least two armed clashes that took place on 31 December 1994 on Minutka Square in the city of Grozny and in February 1995 on the territory of the city hospital No. 9 of Grozny, as well as in torture and executions of prisoners of the Russian army in October district of the city of Grozny 7 January 1995 of the year. According to the information we have, Arseniy Yatsenyuk, among other active participants of the UNA-UNSO, in December 1995 was awarded the highest honor of Dzhokhar Dudayev "Honor of the Nation" for the destruction of the Russian military. The interrogated comrades-in-arms of Yatsenyuk characterize him as a man of education, clever, but at the same time sly and cunning, as they say, from an early age seeking power and publicity. At the beginning of 1995, Arseniy Yatsenyuk returned to Ukraine through a group of journalists through Georgia. Later, he was repeatedly noticed at congresses and other events of the UNA-UNSO in Kiev.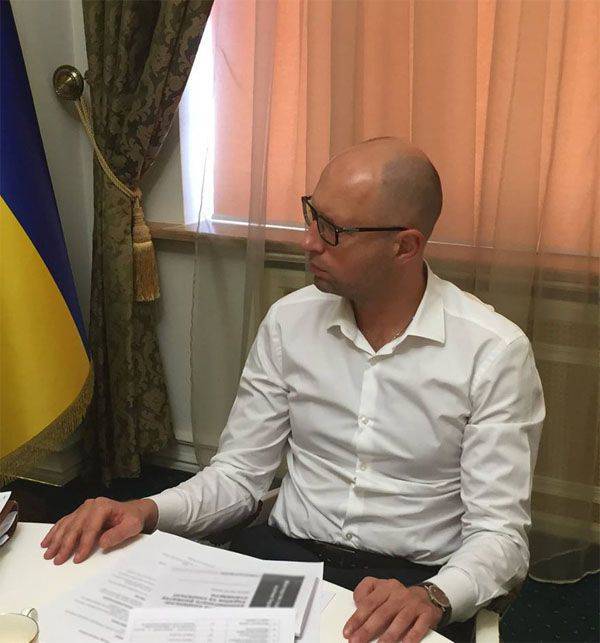 In his interview, Bastrykin listed other representatives of the Ukrainian authorities who committed crimes against Russian citizens, and who repeatedly published statements of a frankly extremist nature addressed to Russia and the Russians. In the "list" of Bastrykin, Dmitry Yarosh (today, the head of Pravosek, deputy), Oleg Tyagnibok (leader of the neo-Nazi party Svoboda, deputy), etc.
Earlier in the RF IC, they stated that in the near future a tribunal for Ukraine may well be established. And some persons involved in the list of criminal cases are already named by Alexander Bastrykin.