The Turkish Ministry of Defense has spread information that the country's armed forces crossed the border with Iraq. The declarative goal of invading a neighboring state is "the fight against international terrorism". At the same time Iraqi
Tanks
and armored vehicles headed for those regions that are considered part of Iraqi Kurdistan, and where the positions of the Kurdistan Workers Party, whose representatives actively opposed ISIS militants, are strong.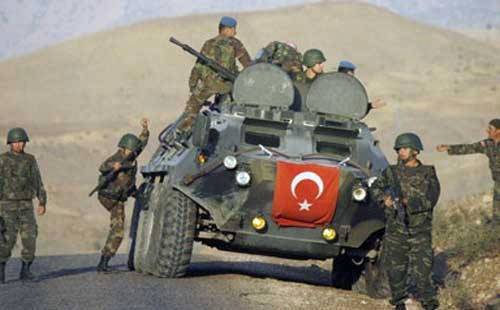 According to official Ankara, the operation against the representatives of the PKK (in Turkey, this organization is considered extremist) "is going well." Information Agency
Associated Press
quotes the representative of the main military department of Turkey:
This is a short-term measure to prevent the escape of terrorists.
Ground operation support the Turkish Air Force. Only today, dozens of air strikes were inflicted on the positions of the Kurds in the north of Iraq. According to the Turkish Defense Ministry, "20 targets destroyed."
At the same time, Ankara does not report how long this "short-term" operation can last, and how exactly it should end ... We need to pay attention to the fact that for the invasion of an independent state of Turkey, no permits of the UN Security Council were needed or an invitation to conduct a military operation by the official authorities of Iraq.