The official representative of the Federal Service for Military-Technical Cooperation (FSMTC) in an interview
RIA News
told that in the 2016 year Russia is going to begin deliveries in Brazil of the Pantsir-C1 ZRPK party. About how many anti-aircraft missile-cannon complexes included in the party ordered by Brazil, is not reported.
Representative of the FSMTC:
The allocation of budget funds for the purchase of "shell" is planned in Brazil in 2016, the Russian side was informed about this.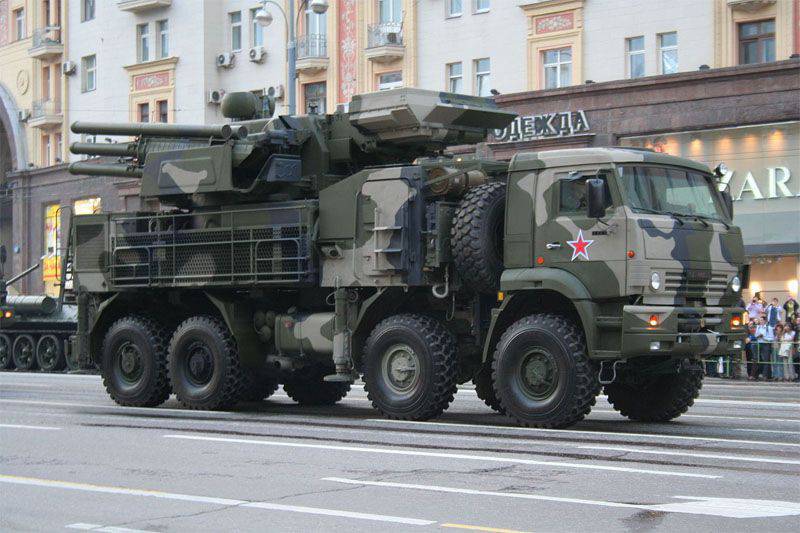 Answering the question of journalists about the number of complexes, the interlocutor of the information agency said that it depends on the funds that Brazil intends to allocate for the implementation of the trade agreement.
Representative of the FSMTC:
Everything will depend on the financial resources allocated by the Brazilian budget, but we can talk about several dozen complexes.
At the same time, it is reported that interest in the Brazilian Defense Ministry's Russian "Pantsiry-С1" began to be expressed several months before the start of the 2014 world football championship. However, the plans for the acquisition of the complexes were postponed, and the first Pantsiri-С1 can appear in Brazil not earlier than the summer of 2016 of the year - the time of the opening of the Olympics in Rio de Janeiro, whose sports facilities (Olympiads) can be "covered" by Russian weapon systems.
The Pantsir-S1 is a self-propelled rocket-gun complex developed by the Tula Mechanical Engineering Design Bureau. In fact, Pantsir-С1 is a development of Tunguska-M and is intended for the defense of important objects, including strategically important ones. The ammunition complex - 12 missiles and 1400 shells. "Pantsir-S1" has a dual-band three-dimensional radar (antenna type - PAR.). Target detection range - to 36 km. The distance to the goal - to 20 km, altitude - to 15 km. The maximum speed of the target is 1000 m / s.