The Prime Minister of Ukraine announced that the work of the Cabinet of Ministers of the country and specifically him - Yatsenyuk - will be praised in the pages of books in the future. According to Yatsenyuk, he, together with his colleagues in the Ukrainian government, performs "
historical
mission ". In addition, Yatsenyuk said that the government of the country, in spite of the differences, "is united as never before." Ukrainian prime minister is quoted by the publication
"Ukrainian Truth"
:
Whoever criticizes us. Let them bark - the Ukrainian caravan is coming ... They will praise it later. In historical books (in history textbooks). The authorities today know and are aware of the full responsibility.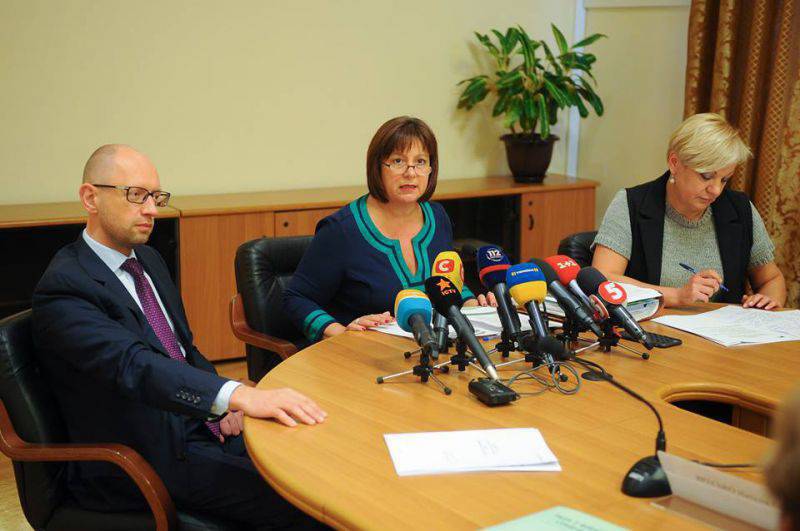 Considering that recently the oligarch Kolomoisky, describing one of the current politicians, called him "a rabid dog, and by adding Yatsenyuk's term" let them bark ", it can be concluded that both Kolomoisky and Yatsenyuk talk about the same person. This man is Saakashvili, who criticized the Cabinet of Ministers of Ukraine for corruption schemes and said that he himself is involved in the process of reforming the country. Moreover, the petition, which someone posted on the website of the presidential administration of Ukraine, and which proposes replacing Yatsenyuk with Saakashvili as prime minister, is considered by this very administration, gaining more than 25 thousand votes.
That must be why Yatsenyuk, feeling the danger of his career, decided to announce that his work was worthy of praise and should be included in the textbooks ... The struggle for the chairs by any means continues.