The petition, published on the website of the presidential administration of Ukraine and dedicated to the possibility of Mikhail Saakashvili's approval for the post of prime minister, in just a few days gained the 25 thousands of votes required by Ukrainian laws. Now, the petition, again under Ukrainian law, must be considered in the administration of the ukropresident. The deadline for consideration of the petition by the central authorities of Ukraine is 17 September, since it is on this day that ten days have elapsed from the moment when the petition collected the last vote necessary for consideration.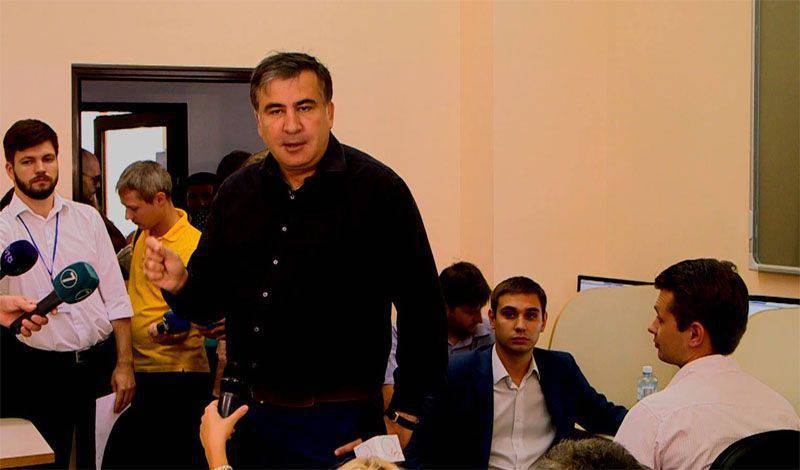 Meanwhile, Saakashvili himself continues to demonstrate that the administration of a single region of Ukraine will not be enough for him. Saakashvili said that he was directly involved in the ongoing reform in the prosecution sphere. He writes about this on his page in
Facebook
(the author's text is given without changes):
Today I checked how candidates for prosecutors are tested. I made a remark about the queue, but in general the exams are successful. Together with the team, I personally participated in the creation of the law. And despite all the obstacles, the reform of the prosecutor's office began.
Meanwhile, the Ukrainian media are discussing the possibility of appointing Mikhail Saakashvili as deputy prime minister in the country's government. About this writes, in particular, the publication
"Apostrophe"
. From the material of the publication:
In principle, everyone is interested in Saakashvili's joining the government. They see in it a good political technology for the authorities. It is expected that it will give impetus to reform activities in the country, information will remove the negative at least for a while.