The launch of a special group in the EU to counter the "Russian propaganda" is an absolute hypocrisy, said Russian Foreign Ministry spokeswoman Maria Zakharova in an interview with the Swedish newspaper Hufvudstadsbladet. In its publication, the publication described it as a "new" torpedo "of Russia in the information war with the West." About this newspaper writes
Look
.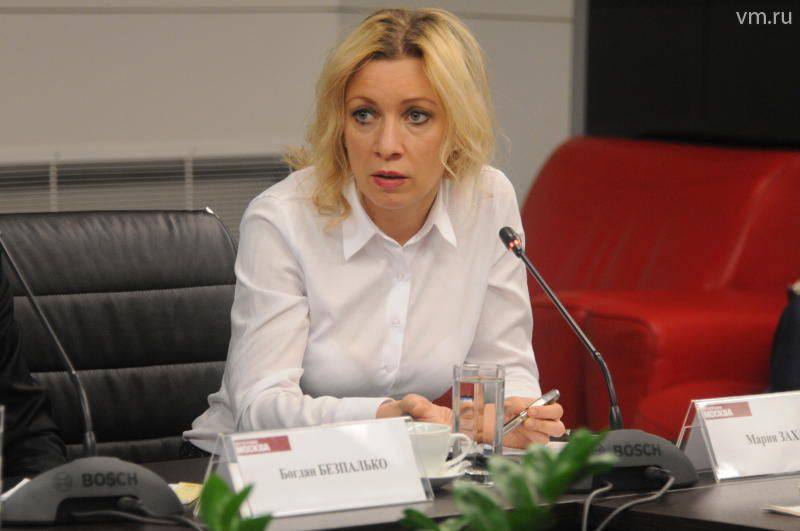 "Frankly, I don't understand why we are accused of propaganda and this is connected with the opening of the Russia Today television channel in English. For example, NATO also has its own tactics to promote its communications. All Great Powers Have Service
News
in English, "said Zakharova.
According to her, while working in the United States, she was convinced that "it is almost impossible to attract the attention of the American media to the publication of press releases or quoting Russian political figures, except in those cases when we had to defend ourselves from those accusations which were not true. "
"In the West with respect to Russia there is a so-called policy of Zero good news from Russia. It involves the submission of reports of corruption, natural disasters, "lack of democracy" in Russia. At the same time never told about the life of ordinary people. Obviously, the success of the Russia Today TV channel is associated with a huge need for an alternative opinion, "the Foreign Ministry spokeswoman said.
In her opinion, the creation in the EU of a special expert group, called upon to work out a strategy for "Russian propaganda," is pure hypocrisy.
"This is absolute hypocrisy. For years, the Russians have formed an idea of ​​the totality of uncivilized boors who drink vodka and wear hats made of bear fur. And when we try to show the other side of the medal, we are accused of creating a propaganda machine, "Zakharova said.
As previously stated by the Russian Federation Ministry of Foreign Affairs Commissioner for Human Rights Konstantin Dolgov, "the myth of Russian propaganda is used to" clean up "the information space from the Russian media."