The Ukrainian state apparatus is demoralized and sharply loses the trust of the people, in connection with which a change of power may occur, said the head of the Odessa region, Mikhail Saakashvili. His words leads newspaper
Look
.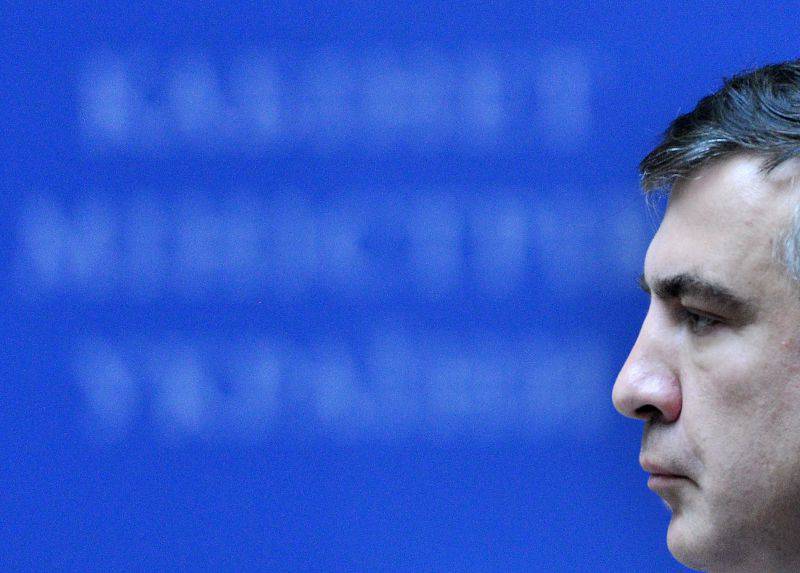 "There is a big vacuum with the weakness of the state apparatus and power structures. There is a danger that at some point all these groups, which now appear and have nothing in common with real volunteers, will be tempted to say that they are the authorities, "said Saakashvili.
According to him, "there is a general delegitimization of the political class, just look at the data of the latest polls, according to which almost the entire political class is going down."
Incidents involving nationalists in Mukachevo and near the walls of the Rada, where a grenade was blown up, indicate that "security agencies also do not cope with their functions."
Recently, Saakashvili began to sharply criticize the Kiev authorities. According to him, Yatsenyuk "carries out decisions in favor of the oligarchs, in particular Rinat Akhmetov and Igor Kolomoisky," and is not engaged in carrying out reforms. Yatsenyuk himself called the accusations of the regional leader unfounded.
In response, Saakashvili offered the prime minister "not to call it a name", but "to fix the situation or give way to those who can do it." At the same time, the head of the region said that "he does not claim to be the prime minister."