The Defense Ministry will conclude a new contract with Irkut for the supply of SU-30CM by the end of the year, Deputy Defense Minister Yury Borisov said.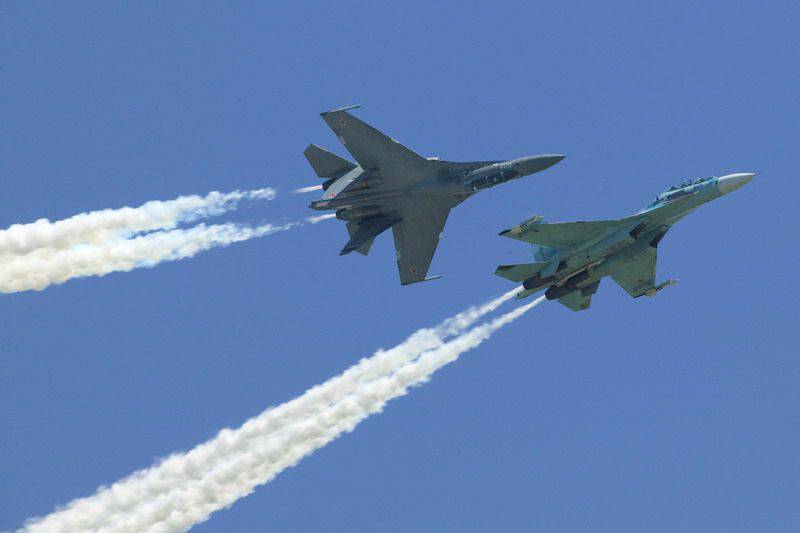 "We are finishing a serial supply contract for the main customer, the Russian Air Force, and we are working on a new three-year contract. It is approximately on 20-25 of Su-30CM brand aircraft annually ", - quotes Borisov
TASS
.
According to the press service of "Irkut", "under the current contract on state defense orders with 2011 by 2015, the corporation will complete this year's delivery of 60-tion multi-purpose fighters Su-30M and 55 of training and combat Yak-130".
Also this year, the 14 aircraft Su-35С and five Su-30М2 will transfer to the military Komsomolsk-on-Amur aircraft factory them. Gagarin.
"We come to Komsomolsk-on-Amur at least twice a year. At first we look how the state defense order is placed, and at the end of the year we look at its end, - Borisov told. "There are no concerns regarding the implementation of the state defense order by this plant."
In addition, according to him, the Ministry of Defense plans to purchase about 150-ti training aircraft Yak-152, the development of which is carried out at the Irkutsk aircraft plant (branch of "Irkut").
"Two years ago, the ministry funded development work (R & D) for initial training aircraft. The contract for the serial supply will be signed after the completion of the development work and the presentation of the aircraft to us for state testing, "explained Borisov.
He clarified that the first tests will be held in 2016. "Next year there will be first flights, then we will buy these planes," the deputy minister added.