The nuclear-powered cruiser "Peter the Great" was put into the dry dock of the 82 plant in the village of Roslyakovo (Murmansk region.) For the passage of scheduled repairs, transfers
TASS
message of the representative of the Federation Council Vadim Sergi.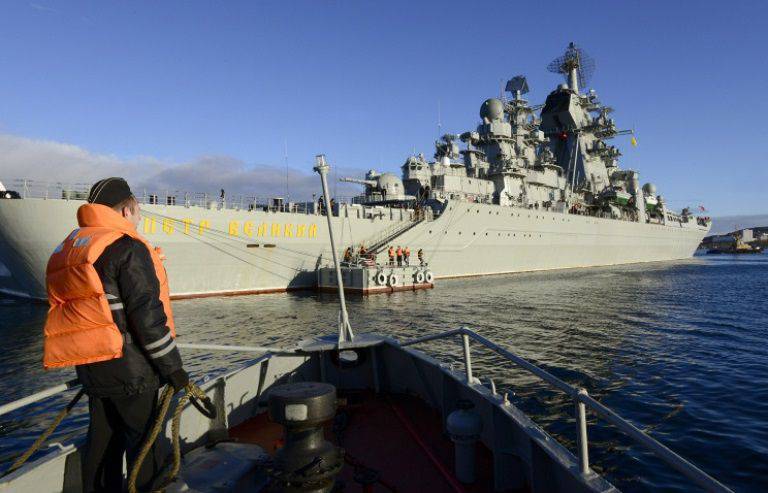 "The repair of the ship will be completed by the beginning of the new school year, in which the flagship of the North
fleet
the complex of planned tasks of combat training at sea is to be completed, "the representative said.
"The docking took place at the weekend as usual," he said. "Now the crew of the cruiser is preparing the repair sites."
"While the cruiser is in dry dock, a set of measures will be carried out to restore its technical readiness, including work on the hull, steering wheel and valolinas. Factory workers will clean and paint the underwater part of the ship, as well as repair the units and equipment of the electromechanical warhead, "the officer said.
Previously, the repair was the aircraft carrier "Admiral Kuznetsov", also based on the Federation Council.
The agency reminds that "Peter the Great" is the only operating nuclear-powered cruiser of the Navy and the largest ship in the world with a nuclear power plant that is not an aircraft carrier.