Vladimir Putin ordered the start of a sudden check of the combat readiness of the troops of the Central Military District. Russian Defense Minister Sergei Shoigu said that from about 9:30 Moscow time, part of the forces
aviation
other military districts, airborne forces and military-technical cooperation are put on full alert. This was reported by the press service of the CVO.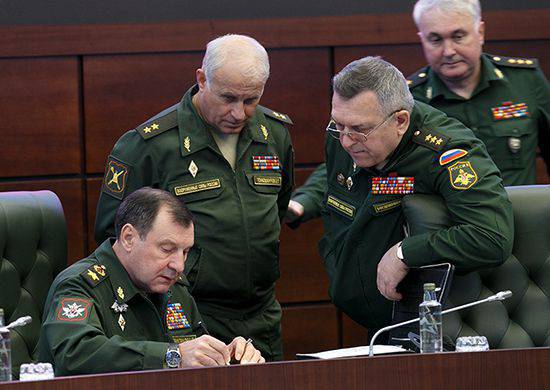 Sergey Shoigu:
During the first day it is necessary to check the time standards and the ability of the troops to carry out activities of the established degree of combat readiness. In the future, bring combined arms and military units to training grounds and training areas, where to prepare them to perform training tasks. We must assess the capabilities of the Airborne Forces to move them over long distances and their readiness for landing on unfamiliar ground.
The Russian defense minister stressed that the president of Russia (supreme commander-in-chief) had ordered, in parallel with checking the combat readiness of the troops of the Central Military District, to inspect individual departments and local administrations. Such an inspection should reveal the readiness (non-readiness) of the regions of the district to perform tasks, no less, "in wartime conditions".
Sergei Shoigu specifies information on inspections of agencies and regions:
It was entrusted to the Ministry of Defense together with the General Directorate of special programs to inspect the Ministry of Health, the Ministry of Agriculture, the Ministry of Industry and Trade, the Federal Medical-Biological Agency, the Federal Agency for Fisheries and the Federal Reserve and the Administrations of the Republic of Bashkortostan, the Novosibirsk, Samara and Chelyabinsk Regions regarding their readiness to perform tasks in wartime conditions .
According to the plans of the Ministry of Defense, the test should be completed 12 September. During the inspection, the General Staff of the Armed Forces of the Russian Federation formed two working groups, one of which will monitor and coordinate the work of local authorities and civilian agencies, and the second will monitor the progress of exercises of military and air defense personnel.
It is reported that in the course of a sudden inspection, a combat training operation will be conducted with a large-scale group of MTC fighters landing with the help of military transport aircraft and helicopters. Particular attention is paid to reducing the time of the transfer of troops to the landfills for conducting maneuvers.
From the press service
CWO
:
The head of the defense department emphasized that this work will need to be continued in the framework of the upcoming strategic exercise Center-2015. To control the solution of these tasks is entrusted to the General Staff.