In an interview with the TV channel
ATV
The Turkish president said that since the start of the operation against the representatives of the Kurdish Workers Party, which official Ankara considers a terrorist organization, the Turkish army killed more than 2 thousand Kurdish militants. Erdogan said the largest number of "armed Kurds" were destroyed with the help of
aviation
in the north of Iraq. An operation against the representatives of the PKK is also carried out on the territory of Turkey itself.
Erdogan:
About two thousand terrorists were destroyed in Kandil (Northern Iraq) and in Turkey.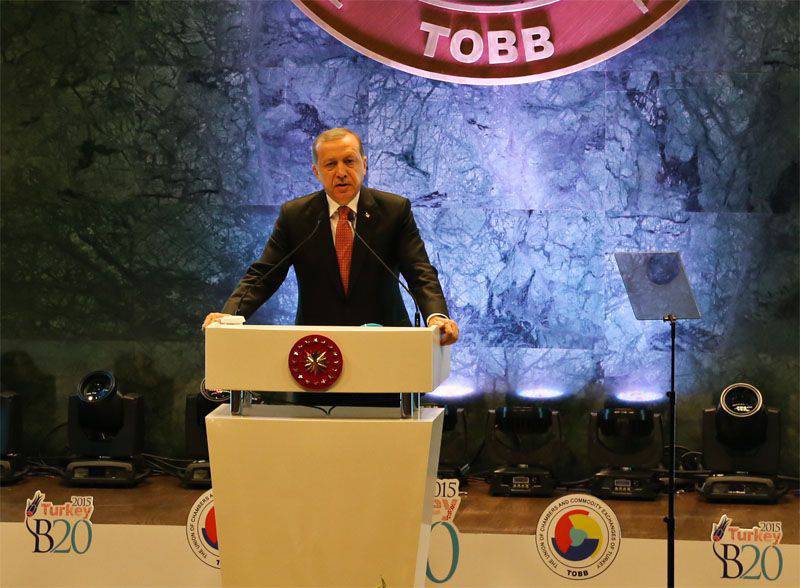 The complexity of the situation lies in the fact that armed Kurds in Iraq and Syria are a powerful enough force opposing the so-called "Islamic State" - a terrorist structure that expands its influence in the region. The destruction of the Kurds, opposing the ISIL, actually plays into the hands of the Islamic State militants.
Information Agency
TASS
With reference to the TV channel "HaberTürk" reports that the PKK representatives on the eve attacked a military column of the Turkish army not far from the border with Iraq, claiming retribution for the Turkish attacks on the Kurds. As a result of the 16 attack, Turkish soldiers were killed and several dozen were injured. In addition, it is reported that the Kurds captured a large number of
weapons
. To neutralize the group that launched the attack on the Turkish military, Ankara sent a special forces unit to the border with Iraq (in Turkey it is called "maroon berets") of up to 250 people. The order to conduct a special operation was issued after the end of the meeting of the Security Council of Turkey, in which the Prime Minister Ahmet Davut-oglu took part.
A few days earlier, Turkish President Erdogan said that the West did not bring freedom to Libya, Syria and Iraq, but did everything to gain control over oil and cargo flows in these states.
Erdogan quotes
RIA News
:
The West, which cannot cope with the influx of refugees from Syria, Libya and Iraq, claims that it brings freedom, peace and prosperity to these countries. However, these statements do not convince anyone. In Libya, Iraq there is oil, the extraction of which the West wants to control. 80% of Iraqi oil is now in the hands of Western companies that skim the cream off of its production. The same thing happens in Libya.