Igor Dygalo, spokesman for the Russian Navy Defense Ministry, captain of the 1 rank, said that the remote-controlled underwater vehicle "Panther Plus", which is equipped with the newest rescue ship "Igor Belousov", successfully sank to the depth of the 1000,05 meter during the fourth stage of factory trials passing in the atlantic.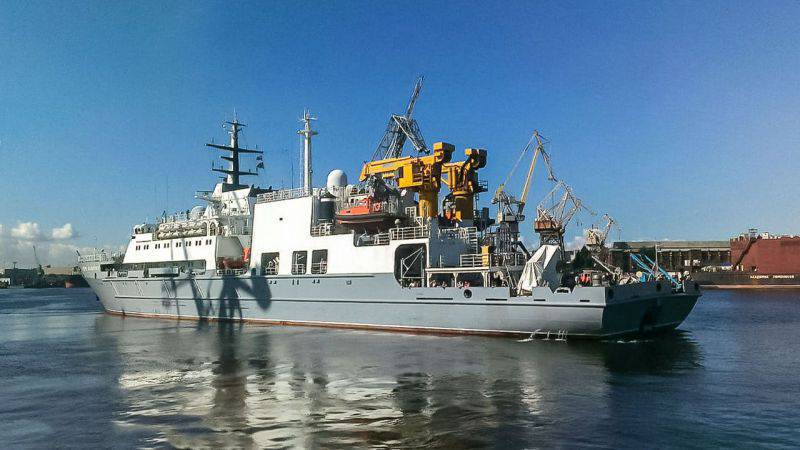 "RTPA" Panther Plus "is in service with the search and rescue services of the fleets of the Russian Navy and can operate at depths up to 1000 meters. They are equipped with two hydraulic manipulators, on which additional equipment can be installed: (wire cutters, a circular saw and a jetting machine for soil blurring), "he said.
Interfax
.
Dygalo noted that the underwater vehicle was equipped with a circular all-round sonar, automatic depth retention functions, a device for scouring the ground and a sonar positioning system.
"Thanks to powerful propellers, RTPA" Panther Plus "has high controllability, can serve as a platform for accommodating a wide range of search and rescue equipment and tools. RTPA "Panther Plus" is effective in organizing work to assist emergency submarine ", - he added.
According to a spokesman for the press service, after the completion of the fourth stage of factory trials, state tests of the lead rescue ship of the 21300C project "Igor Belousov", built at the Admiralty Shipyards, will begin. It is planned that it will become part of the Russian Navy before the end of this year.