Georgian President Georgy Margvelashvili believes that Europe has not yet prepared a "worthy response to the challenges from Russia." The Georgian president said this during the conference with the loud title "New geopolitical landscape of Europe: security, economic potential, freedom and human rights in the front-line states." The Vzglyad newspaper reports that representatives of the Baltic countries, the commander of the joint grouping of US troops in Europe, representatives of NATO headquarters, etc., are taking part in this conference, which takes place in Tbilisi.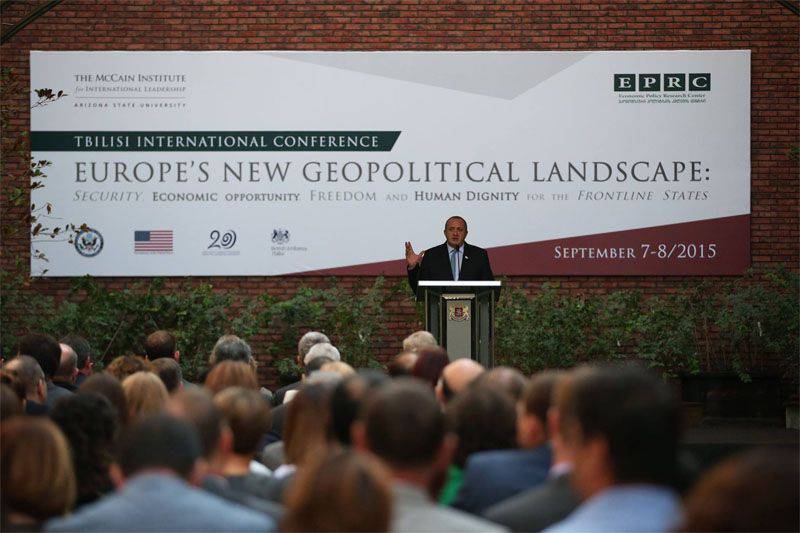 Margvelashvili
said
:
While Russian politicians allow a military solution in relations with their neighbors, Europe has not yet developed a decent response to such calls from Russia.
According to the Georgian authorities, the "aggression of Russia" must be considered a response to the attack of the Georgian army on South Ossetia, held by order of Saakashvili, the existence of the Pridnestrovskaia Moldavskaia Respublika, DNR and LNR, as well as the entry of Crimea and Sevastopol into the Russian Federation on the basis of a referendum. At the same time, the very attack of Saakashvili's army on sleeping Tskhinval Margvelashvili does not count
Georgian aggression
against the republic and its inhabitants at that time in its composition, against the Russian peacekeepers ...
It is noteworthy that the conference on security issues in Europe is held under the "patronage" of the United States ...