At the MSPO-2015 military exhibition in Kielce, Poland presented two self-propelled 155-mm howitzers, the blog reports
bmpd
.
The Polish company Huta Stalowa Wola (HSW) demonstrated an updated sample of the 155-mm / 52 Krab self-propelled howitzer, made on the chassis of the South Korean self-propelled howitzer K9 Thunder.
"NSW signed a contract in December 2014 worth 310 billion South Korean won (about 300 million dollars) with the South Korean union Samsung Techwin for the supply of 120 chassis (with armor housings and engine compartments with German diesel engines MTU-881 KA KA KA HP) SAX K500 Thunder for building a Krab SAU for them on the basis of the Polish Army, "writes bmpd.
The Krab ACS is equipped with the British 155-mm self-propelled howitzer AS90 tower, manufactured by HSW under license.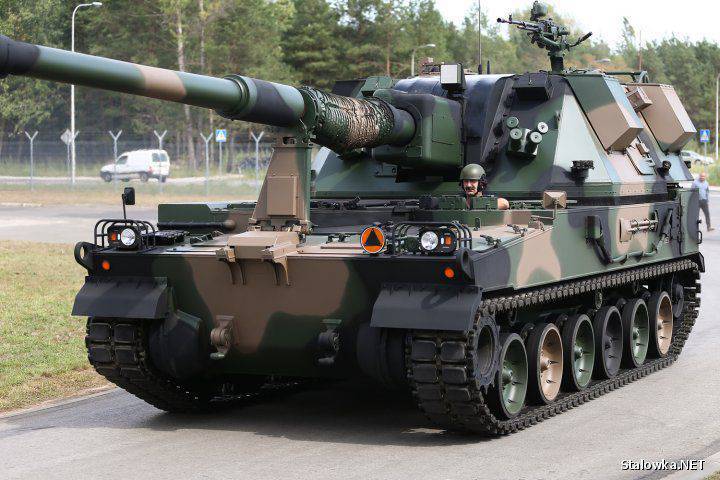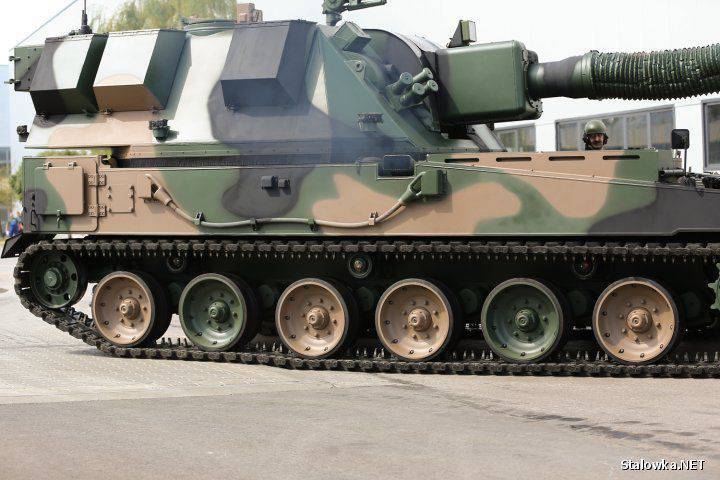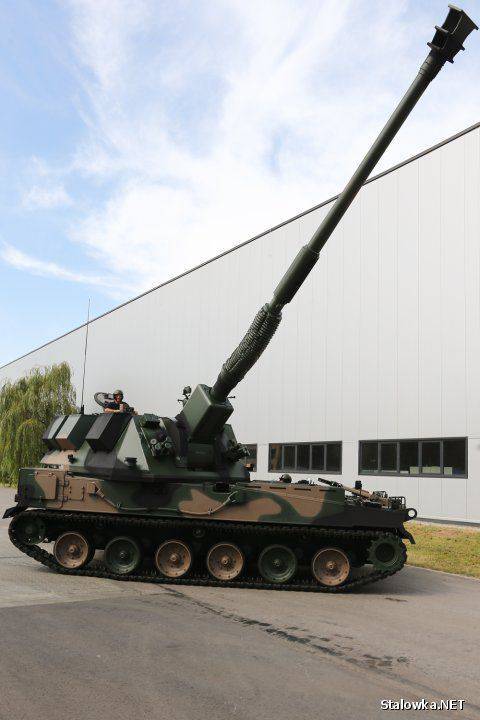 The second self-propelled gun Diana was presented by the Polish company Bumar Labedy. The sample was developed jointly with the Slovak company KONSTRUKTA - Defense, which is actually an artillery design bureau and a member of the Slovak holding DMD Group.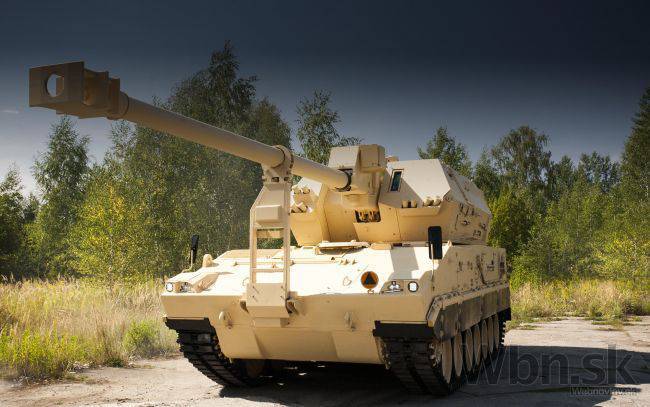 "Diana was created mainly as a joint offer by Bumar Labedy and KONSTRUKTA - Defense for the Indian tender for 20-mm / 155 self-propelled howitzer on crawler chassis that has been stretching for over 52 for years. At the same time, a representative of KONSTRUKTA - Defense at MSPO-2015 stated that "three more potential customers" are showing interest in Diana. ACS Diana was developed in an unprecedentedly short time - an agreement on partnership between Polish and Slovak enterprises was reached in the middle of June 2015, and the prototype was already rolled out on August 23, "the blogger said.
According to him, "Diana has an 155-mm / 52 artillery unit, similar to that installed on experienced SAU Zuzana 2 and EVA" Slovak production. The firing range can reach 41 km "when using advanced aerodynamic projectiles with ERFB-BB (extended-range full-bore base bleed) bottom gas generator". The rate of fire with the use of an automated loading system - 5 shots in the first minute of opening fire or 13 shots for 3 minutes. Ammunition - 80 shells and 80 charges (of which 40 - in the automatic loader).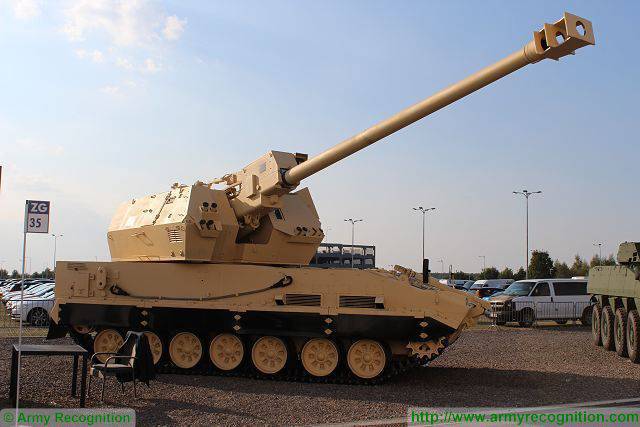 According to the developers, "Diana's combat weight is 50 tons, length is 11,8 m, width is 3,5 m, height is over the roof of the tower 3,69 m, engine is S12U, maximum speed is 60 km / h, the range is up to 650 km."