The National Interest columnist Kyle Mizokami spoke about the most deadly weapons of the North Atlantic alliance. His rating leads RIA
"News"
.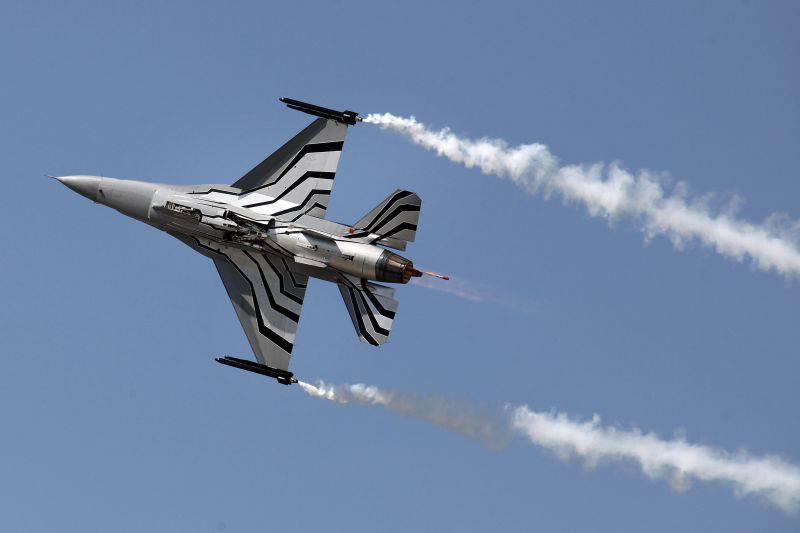 First on the list is the F-16 Fighting Falcon multi-role fighter, which, according to Mizoki, is the "most common fighter" of NATO. Various modifications of the aircraft used by the Air Force of Denmark, Belgium, the Netherlands, Greece, Poland, Norway, Turkey, Portugal and the United States.
The next is the German self-propelled howitzer Panzerhaubitze 2000, which, according to the observer, is one of the most advanced artillery systems used by the military alliance. PzH 2000 has a gun in 155-mm in 52 caliber capable of producing three shots in nine seconds, but its speed is unstable due to problems with overheating of the barrel.
In third place in the list of the most deadly weapons of the North Atlantic alliance were submarines of the 212 project, called the most advanced NATO diesel submarines. According to Mizokami, they are "extremely quiet" and were designed to patrol the Mediterranean and Baltic seas. The observer notes that the German military equipped these submarines with Sea Hake torpedoes, and the Italian - Black Shark.
Also in the top there is an assault rifle Colt Canada C7A1 with a 20-inch barrel and semi-automatic and fully automatic fire. Its rate of fire ranges from 750 to 950 rounds per minute.
Closes the top five leaders of the general purpose machine gun FN MAG, used by almost all NATO countries, including Canada, Belgium, France, Denmark, Luxembourg, Greece, the Netherlands, Turkey, Norway, the United Kingdom and the United States. Its caliber is 7.62-mm, the rate of fire is from 650 to 950 shots per minute. In addition, the FN MAG machine gun uses a system for quickly replacing the superheated barrel.