The deputy head of the committee of the People's Council of the Donetsk People's Republic for foreign policy and international relations, Vladislav Berdichevsky, said that the Ukrainian nationalist battalions did not have enough resources to influence the Ukrainian authorities, RIA reports
"News"
with reference to
"Donetsk News Agency"
.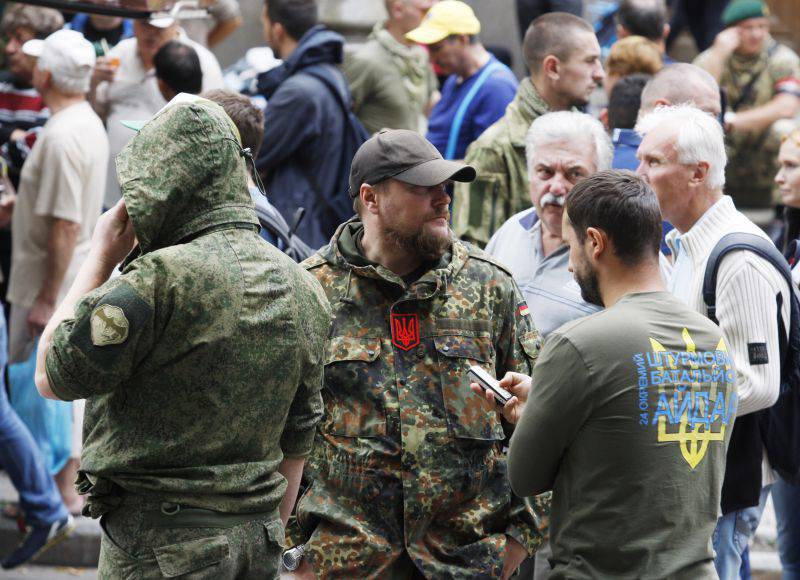 "They will not move anywhere, it's just a drummer and empty threats. All these movements in Kiev are organized from the outside, and therefore all the actions that they arrange will not entail any coups, rallies and revolutions, "the representative of the People's Council of the DPR emphasized.
Berdichevsky noted that this situation will continue as long as it is beneficial to Washington.
The opinion of the deputy chairman of the committee was supported by the candidate of political sciences Kirill Cherkashin, who noted that the volunteer battalions would not be able to really put pressure on the current Ukrainian authorities.
"The recent events under the Verkhovna Rada in Kiev showed that there could be some actions from the battalion, but hardly large-scale speeches," he stressed.
It is worth noting that earlier
battalions of the OUN and "Sich" announced the collection of fighters in Kiev
.