President of Ukraine Petro Poroshenko told a press conference following talks with IMF Managing Director Christine Lagarde that the Russian authorities need to decide before the end of the year whether the Russian Federation will participate in the restructuring of Ukrainian government debt.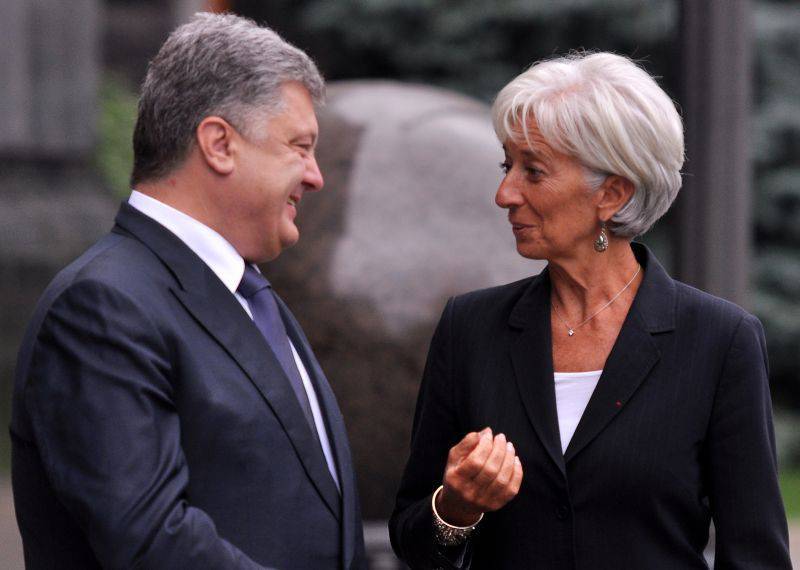 "Negotiations (on restructuring with the committee of creditors) were held, there is no default and there will not be. Russia must decide by the end of the year ... Does it go along with commercial creditors or will it hold a separate position as a public debt, when it is determined, it will determine its position and Ukraine, "the newspaper quotes him
"Sight"
.
The Ukrainian leader stressed that "under no circumstances will Ukraine provide any privileges to the Russian loan."
"The Russian side had all the necessary opportunities to join the negotiations, we were open, to express our position and make this decision. As far as I understand, this opportunity is not closed now. But under no circumstances will Russia be placed in more privileged conditions than other creditors, "he added.
In turn, the director of the International Monetary Fund, Christine Lagarde, said that the status of the Ukrainian debt of the Russian Federation will be determined by the IMF board of directors.
It is worth recalling that on August 27, the Ukrainian authorities reported that they were able to reach an agreement with international creditors on writing off 3.6 billions of dollars of debt on government bonds worth about 18 billions of dollars.