Russia needs to be deprived of its veto in the UN Security Council, since it effectively blocks the work of the organization, Petro Poroshenko said in an interview with Voice of America.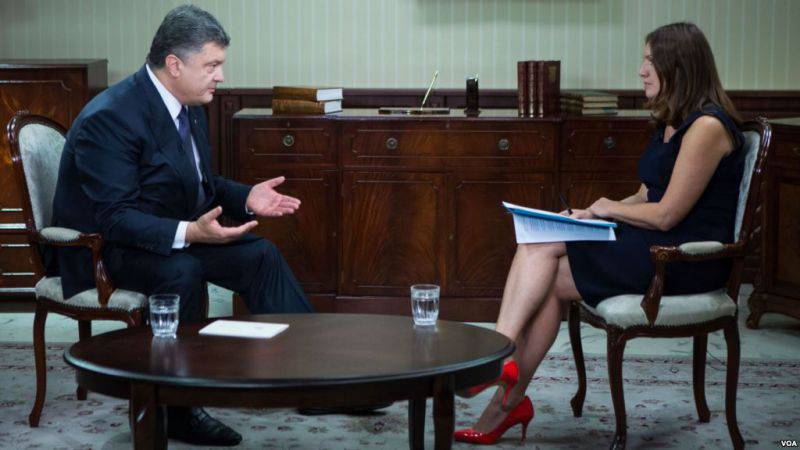 "I think that they (the delegation of the Russian Federation) may remain in the Security Council, but I think that Russia should be deprived of the right of veto in those conflicts in which it is a participant. Such a step will not only make Security Council mechanisms more effective, it will return efficiency to these mechanisms, as now the Security Council is simply blocked and unable to fulfill its role. "
- quotes the Ukrainian president newspaper
Look
.
He recalled that thanks to Russia, the creation of an international tribunal for the Malaysian Boeing was disrupted.
Indeed, in July, the Russian Federation imposed a veto in the UN Security Council on the adoption of a resolution on the establishment of a tribunal "to try those guilty of the crash of a Malaysian MN17 airliner in eastern Ukraine", because it considers such actions premature.
As Sergey Lavrov said about this, "Russia still has a lot of questions to the ongoing investigation." According to him, Moscow hopes that the investigation will be conducted objectively, and "its results will be comprehensive and will allow punishing those responsible for this tragedy."