The Ministry of Defense of the Russian Federation intends to continue cooperation with the Amur Shipbuilding Plant, where frigates are currently under construction, and in the future to order him construction for the Pacific Fleet of diesel submarines, reports
RIA News
post office.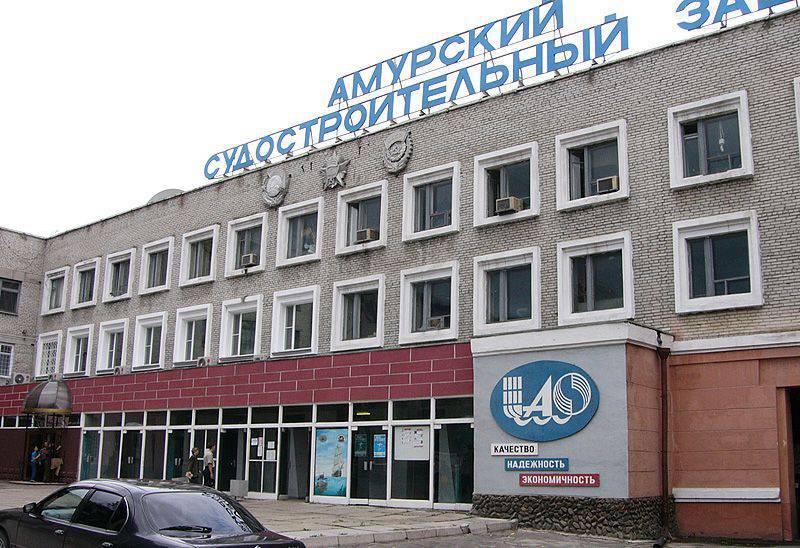 According to the report, the Deputy Minister of Defense Yuri Borisov visited the Amur Plant, where he "inspected the shops for the construction of corvettes of the 20380 project, the diesel submarine of the 636 Varshavyanka project, and also the composite products shop".
The company was in a pre-bankrupt state several years ago, but it was saved as a city-forming one. "The Ministry of Defense began to gradually load the shipyard with orders, revising the cost indicators of the unprofitable contract for the construction of the first two 20380 corvettes," the press service explained.
"The plant was given a condition: if they begin to fulfill contractual obligations rhythmically and take the construction stages in time, we will continue placing orders. What we gradually do. They launched the first corvette, we concluded with them an additional two contracts for the third and fourth corvettes. So we will continue to build relationships
- quotes the Office of the Deputy Minister.
"Here they will launch the second corvette, we will order the fifth and sixth. In general, in the future, we will look at this plant for the construction of diesel submarines for the Pacific
fleet
"- said Borisov.
Amur shipbuilders told the deputy minister that they decided to master the production of plastic ship sections, which would allow the production of minesweepers for the Far East.