The Economist magazine expressed outrage at the report released by the ruling party of South Africa, the African National Congress (ANC), in which politicians urge the country to turn from the West towards the Russian Federation and the People's Republic of China, reports
RIA News
.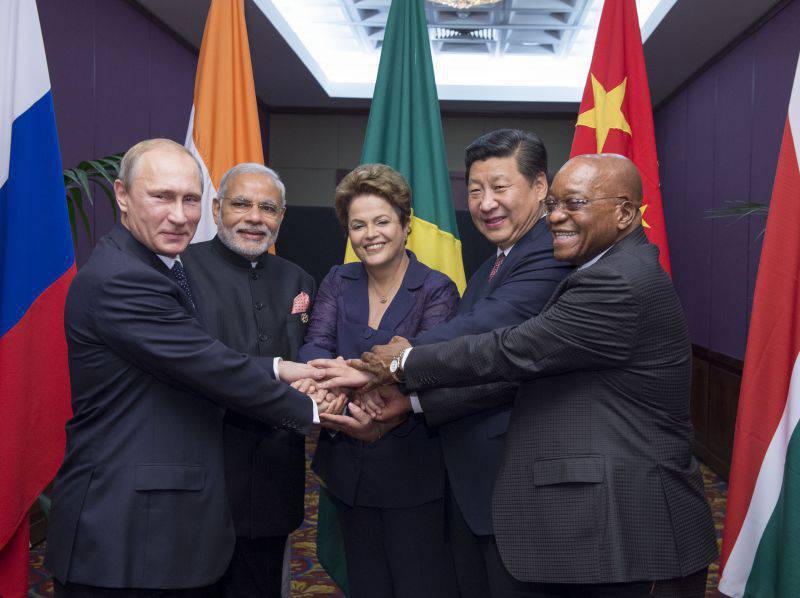 In the document, the party leaders describe the conflict in Ukraine as part of the large-scale strategy of official Washington against Moscow.
The authors of the report write:
"The war going on in Ukraine is not fought for Ukraine at all. The goal is Russia. As in the case of China, Russia's neighbors are pushing to take a hostile position against Moscow and are being lured into the European Union and NATO. The pro-Western satellite states are being raised or, as we have seen with the example of a coup in Ukraine, they are even being created to encircle Russia, and also to use their territory to house NATO military equipment directed towards Russia. "
Politicians emphasize that "the United States opposes the revival of Russia and China - the dominant factor in the international arena."
The Economist, in this regard, believes that "the ANC has deviated from the legacy of Nelson Mandela and runs the risk of making South Africa a ridicule not only in Africa."
The magazine indicates that "the United States and the countries of Europe remain one of the most important trading partners of the state, providing the continent with multimillion aid and security guarantees."
"If now the ANC rejects the liberal friends of the Republic of South Africa and connects its fate with a number of dangerous regimes (countries of the BRICS group), thus it does a disservice to the Africans," the publication concludes.
Help RIA "
News
":
"In 2006, the Russian Federation launched the initiative to create BRIC, a new global forum uniting Brazil, Russia, India and China. In connection with the accession to BRIC of South Africa in December 2010, the group began to carry the name BRICS (BRICS) ".