The Czech Security Institute (Security and Information Service, counterintelligence) said in a report last year that Moscow, with the help of special services and agents of influence, is attempting to create something in Europe resembling the Comintern, the newspaper reports
Look
.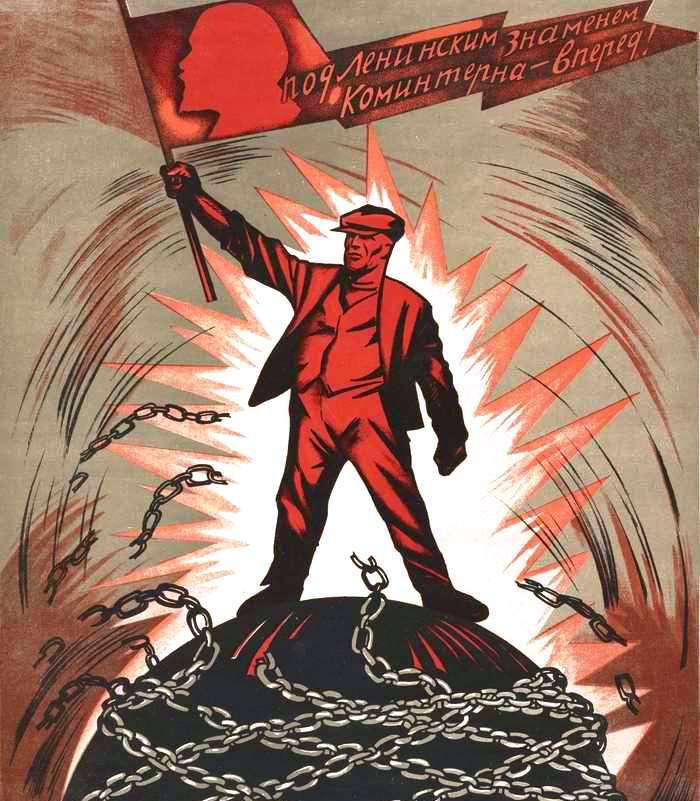 Poster 1929
"Russia creates an ideological structure in Europe that can be perceived by the entire European political spectrum - from extreme leftist forces through populists to extreme right-wing forces, which can be considered a return to the concept of the Comintern, which was created and managed by the Soviet Union"
the report says.
"Moscow has for a long time been creating structures of its influence and propaganda, the purpose of which is to promote Russian political and economic interests at the expense of the interests of the Czech Republic, the European Union and NATO," counterintelligence officials say.
"Pro-Russian Czech organizations and individuals have had a considerable influence on the country's population. They have such Internet projects with the help of which they have the opportunity to slip the views and arguments of Moscow to the local population, while using the methods of circular propaganda leading people to think that these are not Russian ideas, but rather the views and beliefs of their Czech citizens. " - emphasized in the document.
This leads, for example, to the fact that part of the population "can advocate for the destruction of the monument to Soviet invaders -" internationalists "from 1968, while at the same time supporting the occupation of the Crimea and the activities of Russian" internationalists "in eastern Ukraine," explained the SBI.
Employees of the Russian special services working in the Czech Republic "continue to pay increased attention to working with the Russian-speaking community as a whole and its individual representatives, trying to use the possibilities of their influence on the social situation in the country," the authors of the report write.
"In the field of information gathering (in the Czech Republic), the authorities of Russia and their special services last year focused their attention on the Czech energy industry and its further development, as well as the scientific and technical sphere in general," I note counterintelligence agents. According to their data, "Russia does not consider the struggle for the Czech nuclear energy industry lost".
In addition, the SBI notes, the scope of Russian interest increasingly includes "the participation of Czech firms in international scientific and technical projects and the related opportunities to penetrate funds from Czech and European grants, which (opportunities) can be implemented with the help of Czech mediators cooperating with the Russian side. "