On Friday, a prototype of the new Polish minesweeper "Cormoran II", which is designed to ensure safe navigation in the Baltic Sea, was launched in Gdansk, reports
MIC
with reference to tass.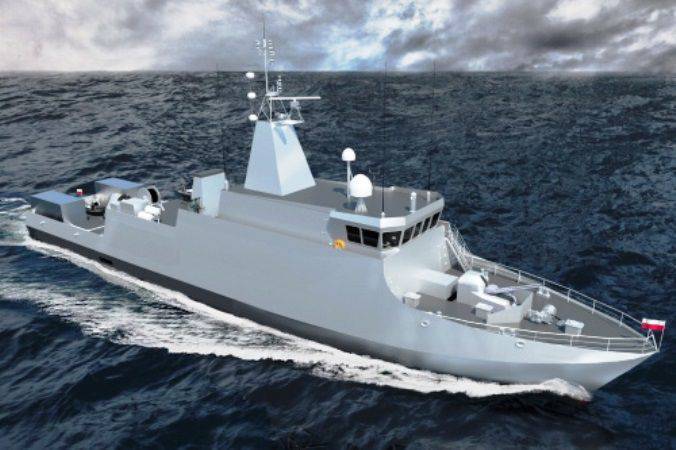 Polish Prime Minister Eva Kopach said at the ceremony that "Cormoran II will undoubtedly strengthen the safety of navigation on sea routes and landfills."
"In the coming 10 years, the government intends to allocate about 16 billion zlotys (4 billion dollars) for the modernization of the Navy," she said.
Sea trials of the minesweeper are scheduled for March 2016 g, and in November the ship must be transferred to the country's Navy. Before 2022, the Polish fleet will be replenished with two more similar ships.
Minesweeper was laid in April 2014 g as part of the modernization program of the Polish Armed Forces.
Help "MIC":
"The maximum displacement of the ship is 850 tons, the length is 60 meters, and the width is 10 meters. The team of "Cormoran II" will consist of 45 people. It is planned to arm it with a 23-mm cannon, two large-caliber machine guns and anti-aircraft anti-aircraft systems. "