Kiev expects Washington to continue its good deeds, hoping that the Americans will be interested in the idea of ​​a joint project to create a launch vehicle. In the US, the need for such a technique really exists. The question rests on the lack of money from the Ukrainian side, the newspaper writes
Look
, with reference to an interview with Voice of America by the chairman of the Ukrainian Space Agency, Lubomir Sabadosh, who is currently in the United States.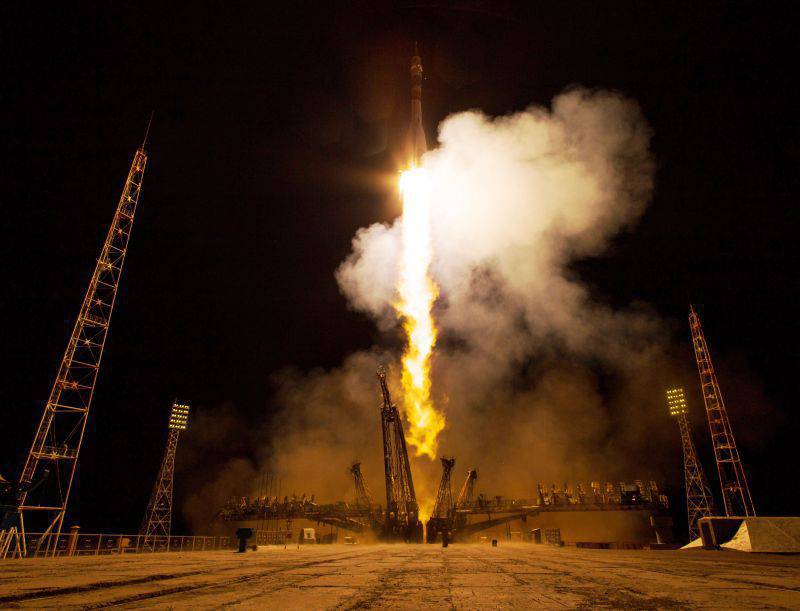 Ukraine cannot start work independently because of the high cost of the project.
"Our today's visit and discussion with representatives of the American business allows us to say that we can create carrier rockets together that can take over the functions of a person's flight to the orbital station. An example is the participation of Ukrainian companies in the creation of the Antares launch vehicle, which will deliver primarily the necessary payloads to the orbital station, and then, possibly, fulfill the mission of delivering the manned crew, "said Sabadosh.
"Ukraine will not be able to independently perform a closed cycle for the production of a launch vehicle. This is very expensive. We understand that at a time when we have difficulties in the economy, investing money only in the space industry will not be entirely correct. But the government pays special attention to the development of space cooperation with international partners, "he added.
And, indeed, the United States, trying to get rid of its dependence on the Russian Federation, has long been trying to create its own missiles to deliver astronauts to the orbital complex. However, while forced to use Russian services.
Academician of the Russian Academy of Cosmonautics. K. E. Tsiolkovsky Alexander Zheleznyakov believes that Russia will not suffer from the Ukrainian-American cooperation in this matter.
"To begin with, Russia currently has no joint launch vehicle projects with the United States. So the Ukrainians will not close and occupy our niche under any circumstances, the expert noted. - The question is different: does Ukraine today have opportunities for full-fledged cooperation with the Americans? If you remember our near
history
, Ukraine, in particular in Dnepropetrovsk, did have a powerful production base in the field of rocket and space technology. Back in Soviet times there were launch vehicles. And we can assume that Ukraine still retains some part of this potential. "
According to him, "in principle, Ukrainians can create joint rocket technology with the Americans. It would be financing. From Washington, of course. "
"Here you can recall the fact that the Ukrainian side participated in the creation of the first step for the American ship Antares. Ukrainians also worked on the Vega light-class European launch vehicle. Those developments, the materials that they have, apparently, interested the American side, "said Zheleznyakov.
Another reason why the project may interest Washington is the financial side of the issue: Ukrainians, in any case, will ask for their services less money than their own developers.
However, in the opinion of Vzglyad, the academician's assessments look too optimistic. According to the newspaper, Dnepropetrovsk Yuzhmash is currently "on the verge of complete degradation," and it will be extremely difficult for him to rise "from his knees".