A solemn ceremony of launching the latest Admiral Makarov patrol ship, the third ship in the series under construction for the Naval, took place at the Baltic Yantar Shipyard
fleet
Russia.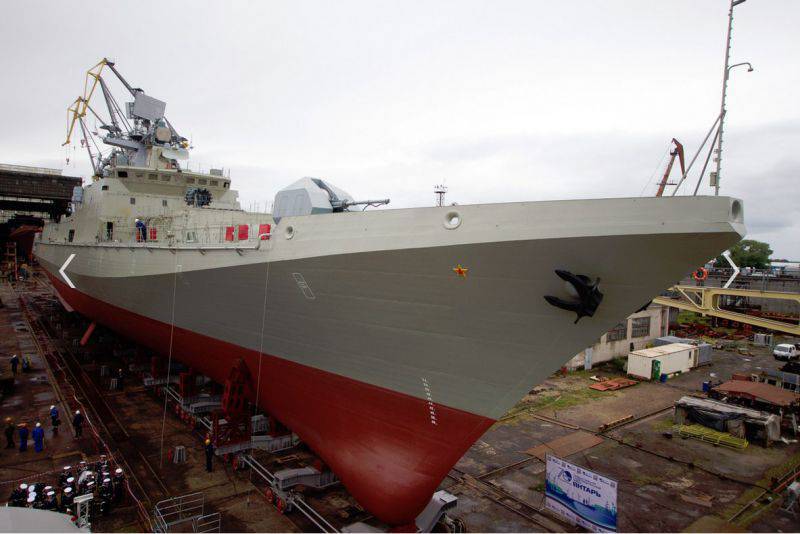 Patrol ship "Admiral Makarov"
Acting Director General of the Plant Igor Ponomarev congratulated the team on the next labor victory and the transition to the new construction phase of the Admiral Makarov patrol ship. He also noted that by the end of this year, the plant should transfer to the Russian Navy the first two ships of this series and the large landing ship Ivan Gren.
The ceremony was also attended by representatives of the Russian Navy command, regional authorities and other officials. In particular, the plant workers were welcomed by the head of the naval shipbuilding department, captain 1 of rank Vladimir Tryapichnikov, deputy commander of the Black Sea Fleet for work with personnel, rear admiral Yuri Orekhovsky, chairman of the Kaliningrad Regional Duma Marina Orgeeva, chief designer of the 11356 project JSC Severnoye PKB, Peter Vasiliev.
The worker of PSZ "Amber" Natalya Yudina became the godmother of the ship. She smashed a traditional bottle of champagne on its board, after which the ship was moved from the slipway to the floating dock for launching.
"Admiral Makarov" was laid at the factory 29 February 2012 of the year. Its hull is fully formed, most of the systems and assemblies are immersed and mounted on the ship. The transfer to the fleet of the patrol ship will take place next year.
This year, the guard ships Admiral Grigorovich and Admiral Essen will be handed over to the customer. The lead ship of the series completes the program of running tests. The first serial ship is undergoing mooring tests.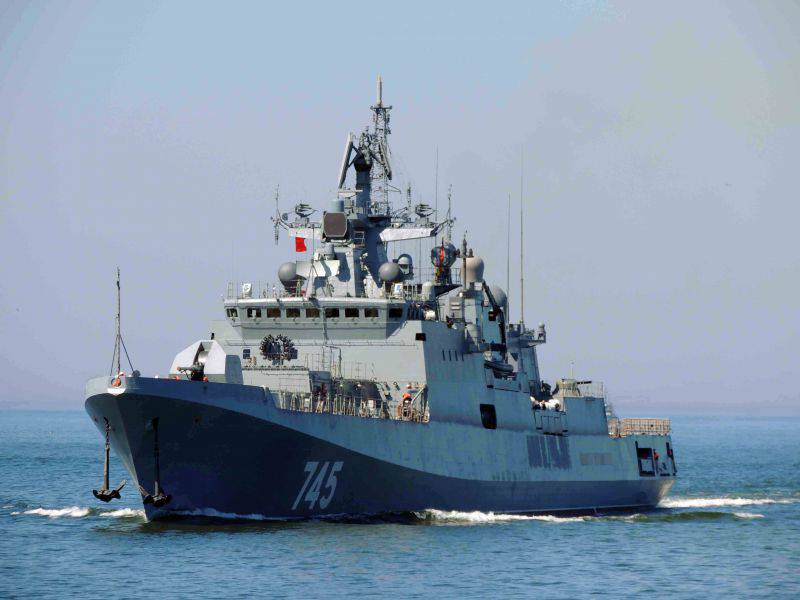 Patrol ship "Admiral Grigorovich"
At the shipyard Yantar, the patrol ship Admiral Essen is undergoing mooring trials, and is preparing to go to Baltiysk to undergo factory driving tests and subsequent transfer to the fleet.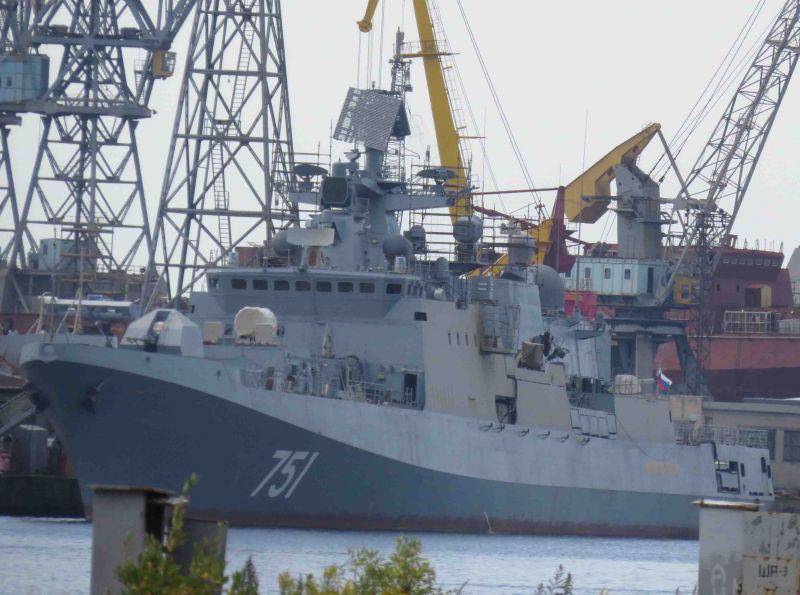 Patrol ship "Admiral Essen"
Under two contracts signed with the Ministry of Defense of the Russian Federation, Yantar Design Bureau will build a series of patrol ships of the 11356 project developed by the North Design Bureau. Currently laid five ships of this series. It is expected the laying of the sixth, which was called "Admiral Kornilov".
It should be noted that all the guard ships of this project in the near future will join the 11 brigade of anti-submarine ships 30 of the division of the surface ships of the Black Sea Fleet.