The administration of President of Ukraine Petro Poroshenko is obliged in the near future to consider a petition, created on the official website of the ukroprezidenta and dedicated to the right of citizens of Ukraine to the presence of firearms
weapons
. The fact is that this petition is gaining 25 thousands of votes, which automatically leads to the need for its consideration by the Ukrainian authorities. At least, this is exactly the situation with regard to the petitions filed on the website of the President of the country in Ukraine.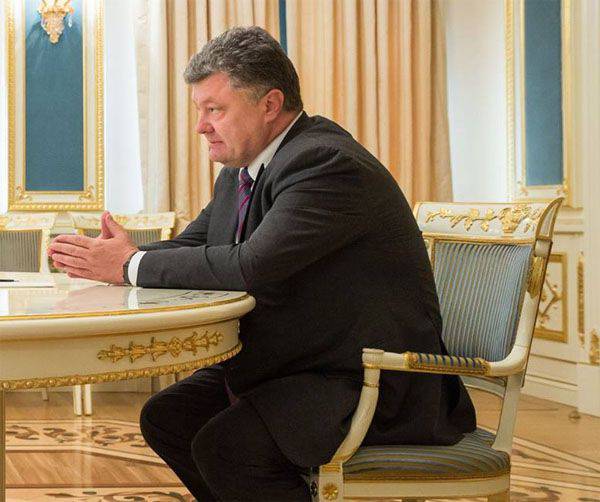 В
microblogging
Administration of the President of Ukraine has a comment about the petition:
Within 10 days, the position regarding the petition (on the right of citizens of Ukraine to be defended), which was the first to collect 25000 signatures, will be made public - D. Shimkiv.
For reference: D. Shimkiv - Dmitry Shimkiv, is the deputy head of the presidential administration Poroshenko.
In fact, such a petition leads to a kind of fork for the Ukrainian authorities. After all, if the initiative of the petitioner is evaluated by the authorities of Ukraine positively, then this will lead to an even greater spread of "firearm" in the country. If Poroshenko rejects the petition, then he will have to explain to the people why the radicals have the right to have firearms (and who gave them this right?), And the rest of Ukrainians do not have this right? .. But Poroshenko does not admit he simply does not have the authority, forces and means to disarm the radicals.