Портал
"Kryminform"
reports that the "Prosecutor's Office of the Autonomous Republic of Crimea" created as a structural unit of the Prosecutor General's Office of Ukraine summoned Sergey Aksyonov, the Head of the Republic of Crimea, for questioning. Ukrainian "prosecutors" report that Aksyonov is being held in their case of "abuse of official position" ("official authority).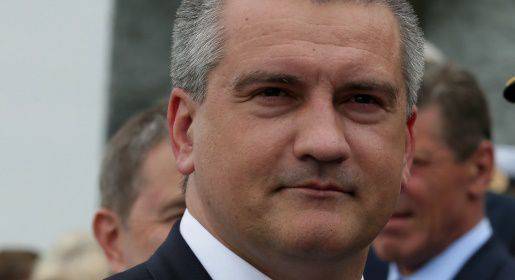 At the same time, "the prosecutor of the ARC," Mr. Kholodnitsky, states that, in his opinion, there are enough facts "proving the abuse of official authority of Sergei Aksyonov". One of these "facts of abuse" is the transfer of the children's camp "Artek" to the ownership of the Russian Federation.
The most surprising thing is that the "prosecutor of the ARC" Kholodnitsky does not concretize the official powers of a citizen (official) of which country Aksyonov "violated"? The transfer of "Artek" of the Russian Federation took place already after Aksyonov received a Russian passport, and when Aksyonov had a Ukrainian passport, Sergey Valerievich had no relation to Artek and his activities ...