The situation in Ukraine creates fantastic opportunities for Western predator investors who want to buy everything for a pittance, according to American publicist Derek Monroe. His article leads
RIA News
.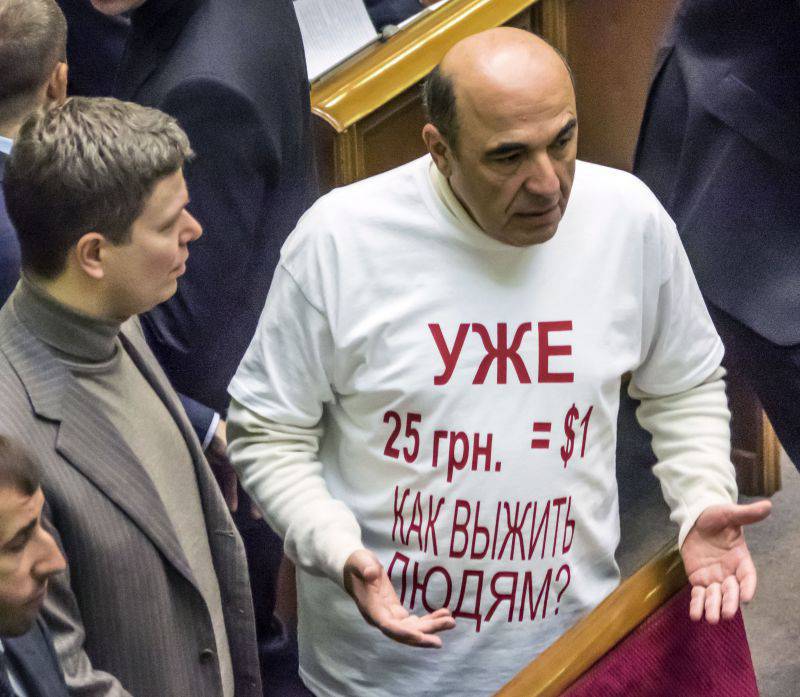 February 2015 of
"Ukraine again and again lives the same Maidan scenario, which, according to Marx, has turned from tragedy into farce. Petro Poroshenko calls yesterday's "freedom fighters" terrorists, and suddenly the United States and the media that they lure too change labels, "Monroe said.
Western journalists suddenly "find out in Ukraine, from nowhere, emerging terrorists, ultranationalists, and even anarchists threatening to destroy the state," the author writes.
According to him, "the subtitles of this recurring movie are provided by the US and the EU and can change them as they please, turning friends into enemies and vice versa."
But Poroshenko, who yesterday was winding around Western countries with an outstretched hand, "today is adopting a new military doctrine involving the infusion of money, which Ukraine does not have, in defense of" Russian imperialism, "the publicist notes.
In other words, he writes, "the government is going to defend itself from its own citizens in the east, its own former allies in Kiev, to conduct propaganda against the Russian president and the" evil empire ", relying on the" good empire "and the austerity programs imposed on what it was called the Ukrainian economy. "
According to Monroe, "all this will result in a real robbery by foreign companies - coupon privatization in free money thanks to Western central banks and the US Federal Reserve system."
And "if this is a" recipe for success "that the West has prepared for Ukraine, then it's scary to imagine what a" recipe for failure "should be," he writes. "As if the Ukrainians, paying for their adventurism, did not have to join the crowds of refugees to Europe from Syria, Iraq and Afghanistan," adds Monroe.