In Europe, they are trying to find those guilty of the fact that colossal flows of migrants from Africa and the countries of the Middle East are rushing to the EU. In Britain, which actively supported the operation to overthrow Colonel Gaddafi in Libya and has been supplying
weapon
the so-called "moderate opposition" in Syria, the perpetrators were appointed. That's just instead of showing a finger at themselves and their allies from Washington, London declared guilty of Syrian President Bashar Assad. It is reported by the news agency
TASS
.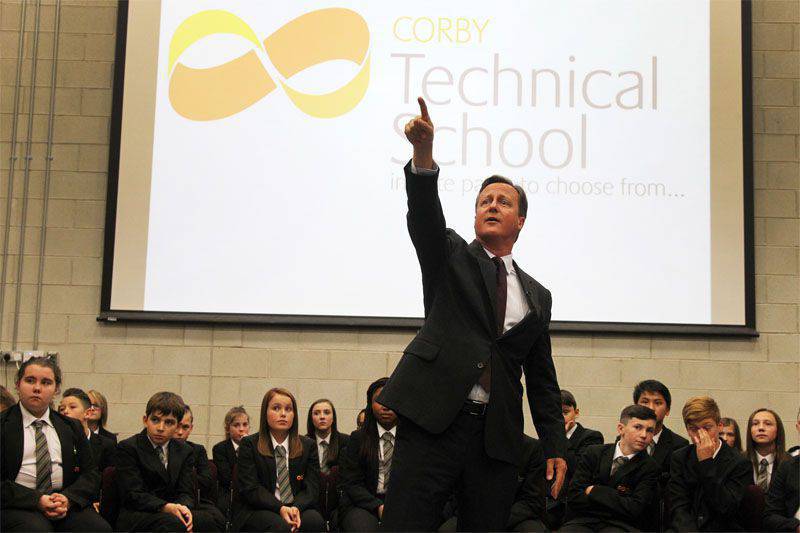 In order not to look completely stupid and not to bring suspicion on himself, British Prime Minister David Cameron named among the culprits - the smugglers and ISIL militants - the very ISIL militants who were also called "moderate opposition" by London.
Cameron stated:
The migration crisis in Europe erupted due to the actions of Syrian President Bashar al-Assad, the Islamic State terrorist group (IG) and smugglers, who bypass the laws offer residents of the Middle East and Africa to transport them to the continent.
Next, Cameron suggested a way to solve migration problems:
A comprehensive approach is needed, which includes the formation of a new government in Libya, as well as a peaceful settlement in Syria.
At the same time, Cameron did not say what the new government will be like in Libya, and what territory can be called Libya in general, divided today between terrorist organizations and local clan groups.
As for the peace settlement in Syria, everything is simple: if Cameron and his allies stopped sponsoring terrorism in this state, peace would be restored there, and the refugees would not attack the borders of the EU. And Cameron would not have seen that terrible photo with a drowned 3-year-old Syrian boy. By the way, the EU said that the photo of a dead boy off the coast of Turkey caused outrage and even a depressing impression on them. And why the photo of children killed by the Ukrainian army in the Donbass in the EU does not cause any emotions? ..