From Yavoriv polygon located in Lviv region, come
news
not about the next stage of training the NSU soldiers with American instructors, but about the fact that the hand of the enterprising citizens of the country reached out to the territory enclosed by a fence and barbed wire.
It turned out that two local residents had managed to steal a radar from a US drone costing about 215 thousand dollars from a military range.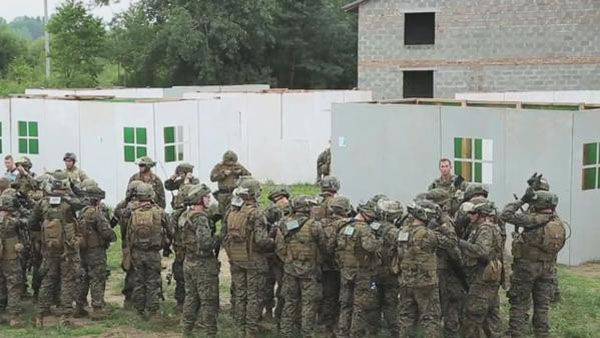 The loss was revealed when the servicemen had to work out actions to use the drone in the conditions of the landfill. However, it was necessary to wait a little to work out these actions ...
An expensive American technique was discovered some time later. It turned out that the residents of the Lviv region were going to pass the radar for scrap. After the arrest, they stated that they had no idea what fell into their hands and that they were attracted exclusively by metal ...
According to the Lviv media, a criminal case was initiated against the detainees under the article "Theft".
The Yavoriv training ground has recently become known due to the fact that permanent military exercises are held here, in which Ukrainian military personnel and instructors from the United States take part. Several hundreds of representatives of the National Guard are involved in the exercises, and the trained staff is changing. Apparently, such a large number of the military was not enough to keep track of the radar. And given that many Ukrainian military against the background of all the negative events in the country themselves do not refuse the opportunity to make money on what is badly lying, it can be assumed that in the case of the radar theft, it is necessary to look for an accomplice among those in the National Guard under ...